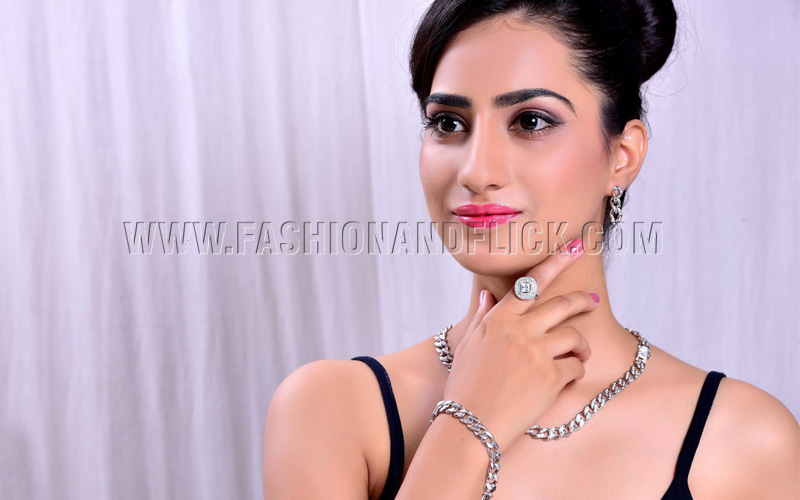 JEWELLERY FROM THE HOUSE OF SILVERINE LAUNCHES festive line to soak and indulge women in the spirit of festive season. Designs created by Jewellery Designer Shishir Goyal are stunning ornaments to wear and showcase fusion of contemporary jewellery in Silver.
Beautiful designs are studded with gemstones and precious stones on silver and are created with traditional designs with contemporary touch. , intricate designs Feel the aesthetically pleasing jewellery. With the launch of its fresh line Silverine translates unconventional modrernity with refined artistry of makeovers.
METICULOUS AND PERFECT NARRATIVES are presented with Silverine. Jewelry Designer Shishir Goyal has launched SILVERINE JEWELLERY that is colourful, vibrant and fresh. SILVERINE, as the name suggests is inventive and ingenious and is synonymous with exquisite craftsmanship and quality in silver, creative force behind the finest silver jewellery is Shishir Goyal, a successful and pre eminent creative entrepreneur.Creating jewellery became his fun escape and now he has rolled out beautiful designs that suit sensibilities of fashionistas of modern age. His entire collection looks like a vision transformed as he has derived inspiration from amazing culture, architecture, people, geography of urbane city and evolving cultures. sleek jewellery of Silverine is aptly designed for fashion forward, incredible and vivacious women & men. His design interests are global and urban, culturally diverse, wearable work of art and infused with artistic impression.
My jewellery label has its deep roots connected with modern and fashionable urban cities with touch of Global Styling. Its exuberant with modern twist and lot of experimentation with materials have been used. I have always been adventurous with textures and colours. I am ardent traveller and have drawn inspiration from cultural journey of urban cities that are on the path of growth and development. I have mixed vivid themes that are evolving with motifs and intricate work to present Studded silver jewellery, elements of surrealism and desire are evident too . I am happy the way designs have churned out, Jewellery will certainly add dash of vibrancy and color to closet of wearer.", informs Shishir Goyal, Mentor of Silverine Jewellery. Silverinne exudes sheer style, decadence and individuality and retails from Jaipur and online verticals. Backed up by professional acumen in jewellery designing Shishir Goyal has presented designs that are akin to contemporary art with emphasis on elegance and finess. Each design of Silverine's Jewellery is created to the superior quality and precision offering craftsmanship that will last a lifetime and will be possession to cherish and preserve for generations.
Silverine Jewellery has churned out line of bespoke jewellery for modern women, from semi to precious stone neck pieces, exquisite pendants, necklace in beads and gems, signature and charm bracelets, trendy rings and jewelry for your indulgence for different occasions. Vast silver jewelry collection by Silverine also boasts of statement pieces that embody Shishir's sense of craftsmanship, creativity and taste preference. There is a special gifting line for forthcoming festive season too that exudes, jubilation & celebration