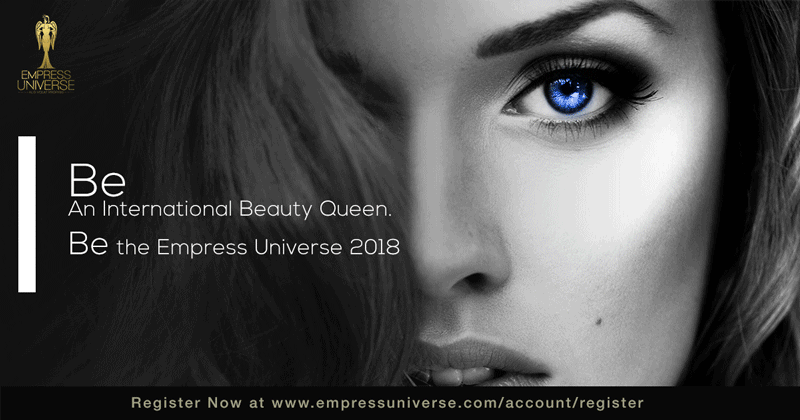 Beauty may be subjective but what remains universally true is that 'what is beautiful within is beautiful throughout.' Focusing the same, the first-of-its-kind beauty pageant, 'Empress Universe 2018' is going to be launched in India. A pageant in conventional definition, it is an international initiative of change and empowerment for married, single and petite women from all walks of life & geographies and attracting contestants from USA, UK, South Africa, Canada, Sri Lanka, Australia and other countries
'Empress Universe' is a platform where strong spirited women from all around the world come together to bring a positive wave of hope. The pageant is conceptualised by Mrs Shelly Maheshwari Gupta who is the winner of many prestigious titles such as Mrs Universal 2017, Mrs India 2017, and Mrs Asia Pacific. The idea revolves around a positive empowerment that is beyond any boundaries and inspires a positive aspiration in all women. It aims to become the best platform for each woman who wants her voice to be heard and wishes to bring a positive change to her and the world around.
Speaking about the concept, Mrs. Shelly Maheshwari Gupta, Founder and Conceptualizer says, "Empress Universe 2018 is a platform which not only focuses on external beauty but also promotes the inner beauty. 'To be an Empress you need to be a good human first' – this is the core Moto of the pageant. With its core purpose of helping the community, the platform intends to identify various social causes and put efforts for bringing a positive impact in the world."
The pageant has five categories including Empress Universe, Elegance, Grace, Ms, and Petite. The contestants can apply via web-based audition from anywhere in the world. With registrations still open, the pageant has already received 7000 online registrations out of which nearly 2000 contestants are from Non –Indian nationality. The initiative is already creating great buzz online with 600,000 daily post reach on social media. Confirm the authenticity and vision of the pageant; the profiles of 7000 contestants have already been published on its website.
'Empress Universe 2018' will be the first international level pageant, which will have its grand finale in Goa, India in December this year. The renowned international panellists and jury will evaluate the registered online participants for different titles at city, state and country level. Every country winners from all five categories along with the 3 runners up in each will compete for the main title of 'Empress Universe 2018'.
For more information on auditions and selection process, visit: