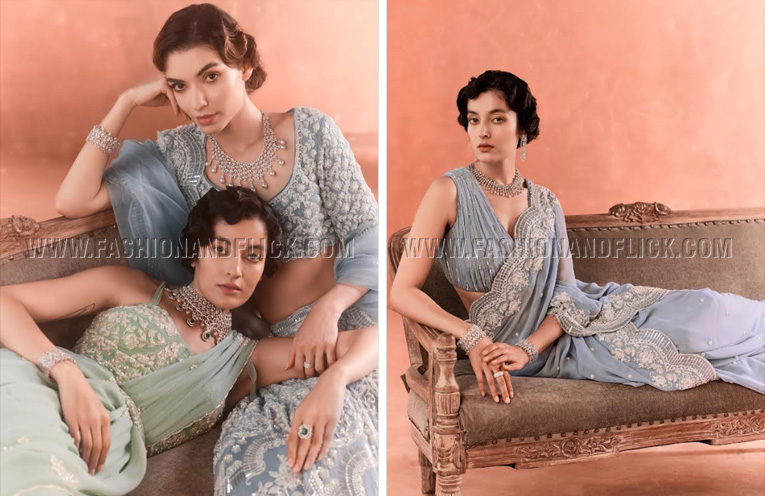 A Collection Inspired by Old-World Grandeur and Exquisite Celebrations
Summer by Priyanka Gupta unveils "Engagement at the Estate", a captivating collection that draws inspiration from the quietly vibrant aesthetic of garden brunches, twilight soirées, and milestone celebrations in a bygone era. This stunning assortment of attire captures the essence of old-world charm and sophistication, curated for those who appreciate the finer things in life.
A Timeless Collection: "Engagement at the Estate" offers a range of visually arresting pieces, designed to seamlessly transition from dawn to dusk. The collection features ethereal and diaphanous sarees, as light as the wings of a heavenly creature. To add a regal touch befitting the grandest of gatherings, stately capes are thoughtfully paired with these ensembles.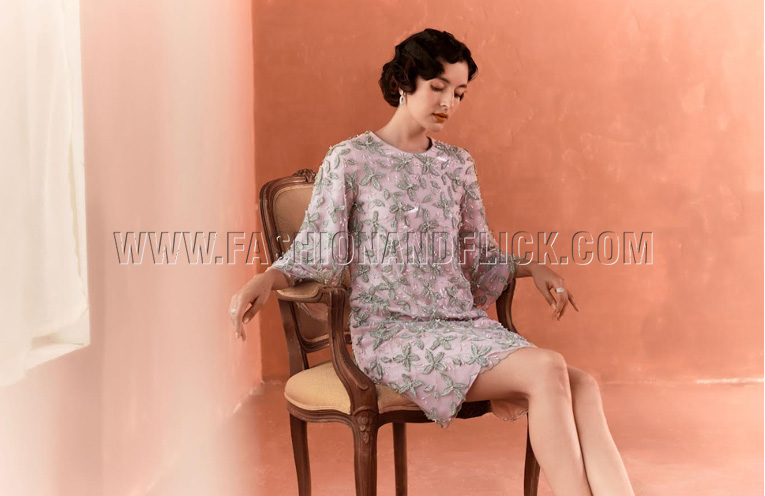 For those seeking playful elegance, Anarkalis and dresses with captivating silhouettes await. Poised and carefree, these designs strike the perfect balance between sophistication and fun. Furthermore, full sharara sets combine traditional elegance with practicality, allowing for versatile styling options with sartorial separates.
Exquisite Craftsmanship: The soul of "Engagement at the Estate" lies in the impeccable craftsmanship and the finest fabrics employed in every piece. Delicate organza, breezy chiffons, and breathable georgettes ensure both comfort and elegance, catering to the demands of a bustling social schedule.
Embracing the Play of Light: Embellishments play a crucial role in elevating the allure of this collection. Glass beads and sequins adorn select ensembles, evoking the shimmering mischief of chandelier lights above. Embroideries, laces, and tiered scallops draw inspiration from architectural motifs, adding depth and captivating movement to each creation.
A Timeless Color Palette: The color palette of "Engagement at the Estate" revolves around Porcelain, a hue of quiet luxury that seamlessly complements any day, season, or styling preference. Teamed with Tea Green, Sapphirine Blue, and Ashes o' Roses Pink, the collection effortlessly embodies old-fashioned romance while exuding cosmopolitan and vivacious charm.
"We are thrilled to unveil 'Engagement at the Estate,' a collection that celebrates life's beautiful moments and the enduring allure of pastels," said Priyanka Gupta, the visionary behind the brand. "Drawing inspiration from grand garden gatherings and lavish soirées, this collection embraces elegance, sophistication, and joy. We invite our esteemed patrons to step into a world where finesse speaks for itself and create cherished memories amid timeless elegance."
Availability: The "Engagement at the Estate" collection is now available at their website www.lovesummer.in as well as in all the leading multi brand outlets across the country.