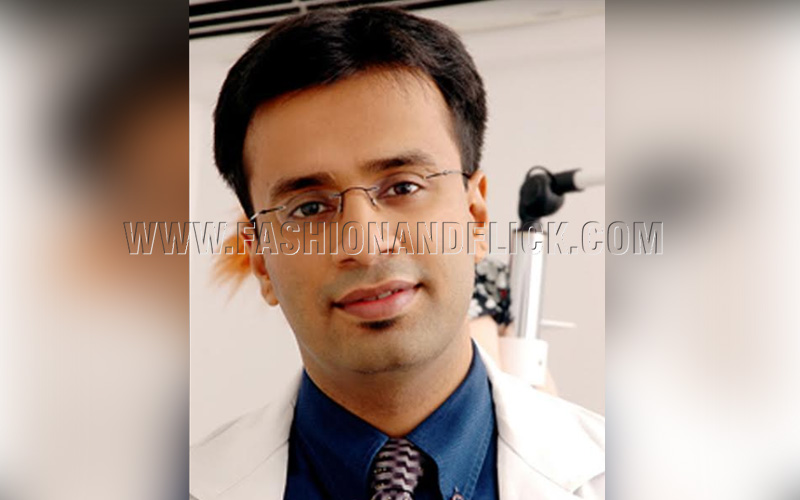 Monsoons are eagerly awaited, especially after the scorching heat of summers! With the onset of monsoon, the temperatures take a dip and the season brings an intoxicating earthy fragrance, lush greenery and freshness. But along with the cold dusty damp weather, the climate also brings skin related issues like rashes, pimples, oily skin, etc. To further add to skin woes, long working hours, pollution, lifestyle habits, make the face look tiresome. Under eye dark circles, pigmentation and wrinkles start making you look older than your age. To conquer these facial battles, and bring back the freshness, the use of 'Dermal Fillers' is the current rage in the skin care market.
Dr. Debraj Shome, consultant Facial Plastic Surgeon and Director, The Esthetic Clinics, has complied the 4 essential tricks to combat all your monsoon beauty woes!
Youthful Eyes – With the onset of the monsoon season, your sensitive under-eye skin becomes duller and lifeless. The humidity in the air removes moisture and makes it devoid of any radiance. 'Tear Troughs', can be quite frustrating especially during the gloomy monsoon season. When skillfully performed, tear-trough augmentation can achieve excellent and transformative results in as little as five minutes, with no downtime, incisions, or pain.
Facial Contouring and Lip Augmentation: Applying excessive makeup to accentuate your facial features can be harmful to your skin during the rainy days. It is essential to allow your skin to breathe during the monsoon season. Dermal fillers can offer a permanent solution. Thicker versions of dermal fillers like Juvederm Voluma and Juvederm Ultra are used to redefine the facial features that need improvement. For example, if a woman has thin lips, they can be made more pronounced with the use of Juvederm Ultra. Similarly, Juvederm Voluma can be effectively used to give greater volume to the cheeks or redefine the chin to achieve a more pronounced jawline, rather than using cream based blushers and lip liners/ lipsticks
Bye-Bye Scary Scars: Scars appear to be more prominent in the monsoon season due to dehydrated skin. Fillers can also be used to fill up minor depressions on the skin like acne scars which leave the surface of the skin rough and dull. By filling up the little depressions, fillers help smoothen the skin surface, making it more radiant and your skin glows as if it were summer!
Combat skin-pollution: Pollution and dust particles settle on the skin due to humidity in the air in the rainy months. This makes the skin look extremely dull and unflattering. Juvederm fillers are also used to add more glow and shine to the face. They work this through their water retention ability. As hyaluronic acid promotes absorption of more moisture, this adds glow and shine to the skin.
by