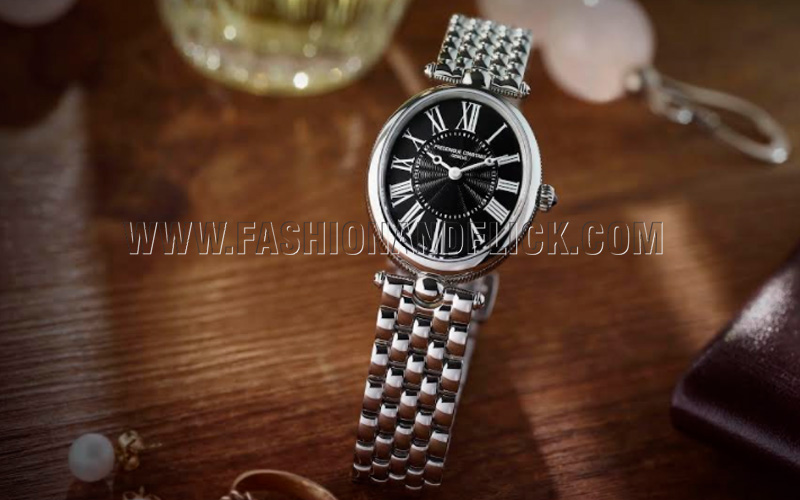 Delicate Feminine
While over-sized watches became a must among women's fashion, Frederique Constant brings back a more delicate and elegant model with the Art Déco, which draws inspiration from the lavish social parties of the 1940s. A timeless beauty that gracefully adorns the wrist of a women.
Contemporary yet Traditional
A balanced combination of modern materials and vintage aesthetics turns this timepiece into a unique fashion accessory. The smooth satin feel of the black strap contrasts with the seamless lines of the polished stainless steel case harboring a quartz movement. The delicate oval shape of the case emphasizes the intense details of the guilloché decoration on the black mother of pearl dial, the elegant printed white Roman numerals, and the Breguet-style hands, which are all statements of the vintage look that inspired the Frederique Constant watchmakers. The intricate fluted caseband along with the detailing of the crown embellished with a blue stone makes this watch the perfect companion for a perfect celebration.
Frederique Constant continues to celebrate femininity through a classic and timeless watch with minimalist details that embody grace and style.