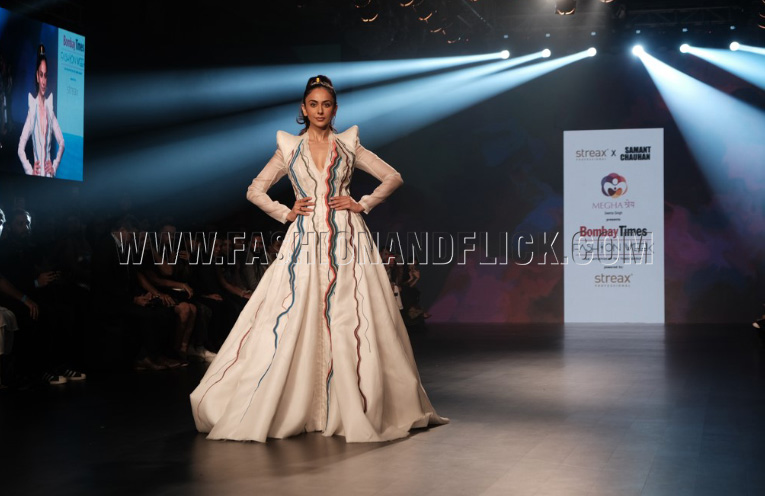 Mumbai, India, 30th October 2023: Streax Professional, the professional product range for hair care, colour, texture, and style, specially crafted for salon professionals and hairdressers, announced the winners of 'Streax Professional Times India Hair Style Icon 2023', a competition designed for professionals to be recognized in the field of cut, colour, and style. The competition designed for professionals scouts the best talent in hair dressing industry, adjudged by industry experts and international celebrity stylists like Joakim Roos, Yolly Ten Koppel, Vipul Chudasama, and Savio John Pereira along with technical experts from Streax Professional.
In the Grand Event, Streax Professional also launched its latest hairstyles collection, Spectrum. Actress Rakul Preet Singh graced the event with her stunning appearance and impeccable style as the Showstopper. Rakul's trendsetting hairstyle and color, crafted by Vipul Chudasama, Streax Professional's Artistic Ambassador, perfectly complemented the inspiring work of Samant Chauhan, creating a truly magnificent look.
Streax Professional's New Collection, "Spectrum", depicts a diverse range of vibrant hues that goes beyond the boundaries of traditional color palettes. In the same way that life encompasses a varied range of experiences and energies, each color in this collection breathes new life, creates uniqueness and personal style for every individual. Spectrum's collection is a celebration of individuality. Streax Professional empowers individuals to discover their unique selves and carve out their personal niche, a transformation that resonates deep within, touching their very essence and soul.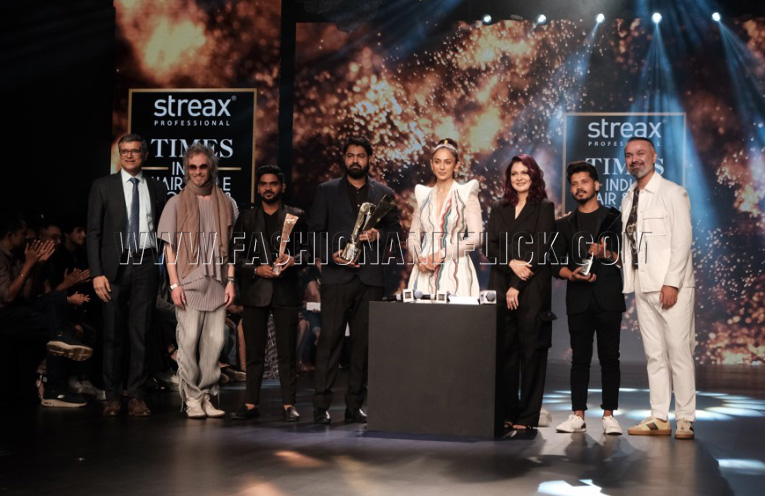 Mrs Rochelle Chhabra, Head Technical Education – Professional Division (Streax Professional), Hygienic Research Institute, said, "We're thrilled to introduce our latest hair collection Spectrum, which is an assortment of new high lift shades such as yellow, green, orange, violet. The vibrant, sophisticated, and transformative range of colours is more than just a selection of shades; it's an expression of individuality, confidence, and style. As is rightly said, colour not only enhances the exterior but also influences mood, attitude, and behaviour with the unique quality of touching one's being, one's soul".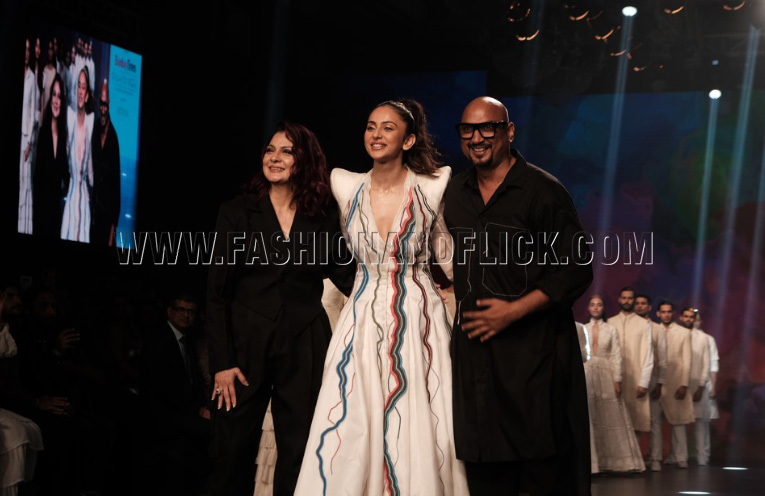 Commenting on the new collection launch, Mr Dheeraj Arora, Managing Director & CEO Hygienic Research Institute said, "Streax Professional is the preferred choice of the hair stylist & fashion forward consumer alike. Our latest collection Spectrum is tailored to meet their evolving tastes. The vibrant collection mirrors life's diversity, and unique expressions of every individual. As one of the leading brands in the space, Streax Professional consistently defines
the latest & the best. A trendsetter palette, Spectrum brings alive the storyboard that ensures everyone discovers their distinctive persona. Besides, it offers an inspiring canvas for our talented stylist community, empowering them to unleash their limitless creativity and showcase their artistic abilities".
The collection is inspired and curated by the celebrated Fashion Designer, Samant Chauhan. His touch of simplicity, clean-cuts and basics make the collection stand out. As the showstopper, Rakul Preet Singh was seen donning a white ensemble designed by Samant Chauhan, and showcasing a stylish chic look from the Streax Professional Spectrum collection, flaunting the Aureate Glamour, High-Soaring Coif, highlighting the key elements of the style, including the high pony, highlights, messy texture curls, and the editorial gold string, creating a vision of a glamorous look. The event also unveiled a stunning line-up of the fashion-forward collection, with models showcasing the spectrum of colours, styles, and textures to look their stylish-best.
The event witnessed the crowning of Pushkar Sen from Udaipur, Rajasthan as India's Hair Style Icon of 2023. Pushkar won INR 5 lakhs and a trip to attend OMC Fashion World 2024. Also, he bagged an annual contract with Streax Professional for their annual collection 2024. The first runner-up Bikash Sharma from West Bengal took home a cash prize of INR 2.5 lakhs while the second runner-up Manish Kumar from Jharkhand won INR 1.5 lakhs. There were total of 12 finalists from 4 zones for the final competition.