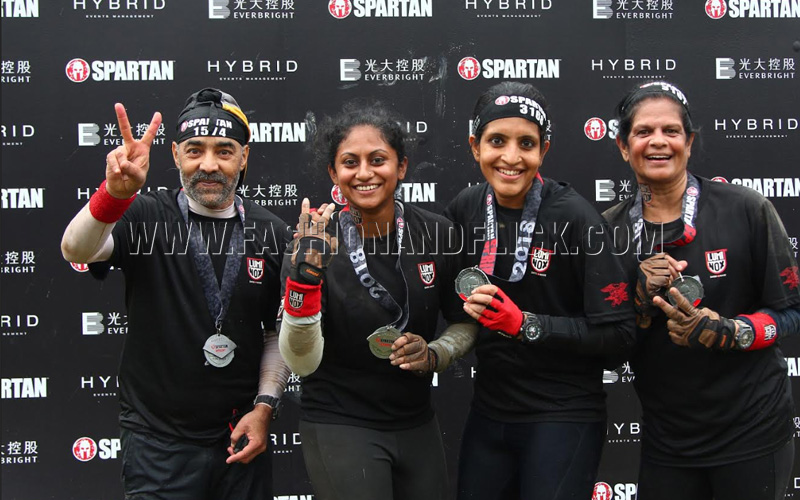 Luminox India is delighted to have sponsored the Indian team for the very first time to take part in the Spartan Challenge 2018, which recently concluded in Hong Kong. The whole event is a first of its kind race that test participants' ability to observe pressure and come out triumphant by overcoming various obstacles that are part of it. The race saw participation from various countries showing great vigor and sportsmanship to make it a grand success.
Each team had four participants and team India consisted of 3 women and a gentleman who was on the top of their game. Hot sun, slush mud, barbwire didn't deter their confidence. The race was designed with competitive exercise unlike a running race that involved people running, climbing, crawling through the walls, trees, mud, barbed wire and many more exciting yet fun obstacles.
Sharing her experience, Rohini James said, "I have never said no to a challenge especially when it's going to be exciting. After all life is all about facing challenges. Being a part of Team India for Luminox has been nothing short of an exhilarating experience. I'm proud to be a Spartan and that too a LuminoxSpartan!
Commenting on her participation in the event, Jayanti Varma said, "
It was a lifetime experience to have participated in the Luminox Spartan challenge. I always love to push myself, by being part of Luminox Spartan race has raised my own expectations. The obstacles and difficulty levels were tough but I did it with the attitude of Never Quit. It was great to be part of LuminoxSpartan.