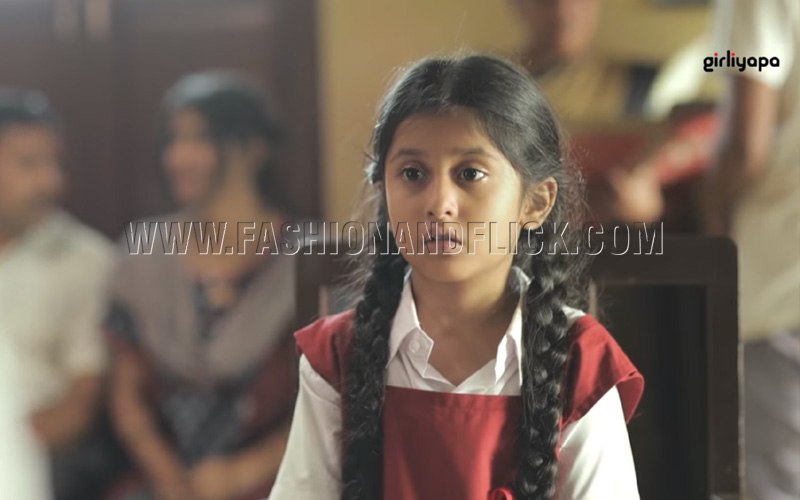 According to a recent study, India has the highest number of child sexual abuse cases in the world and this number is only growing. Girliyapa in association with DLP ENTERDLPtakes a step towards creating awareness about the issue.
The video features an undercover lady police officer (played by Nidhi Bisht) narrating a statement by Kanika, a 10-year old girl against a pedophile. The little girl narrates the incident where she mistakes her stalker for her lover, what follows will surely move you. Watch the film to know how Kanika's story ends.
Commenting on the short film Nidhi Bisht said, "At Girliyapa, we have always tried to tell stories about women of all ages. We started with comedy, and while we still enjoy making those hilarious sketches and shows. As storytellers we don't want to restrict ourselves with a genre or a format. When Pranav Bhasin, the writer-Director shared the idea of 'Kanika', we knew it's different from what Girliyapa has ever done, yet we were excited to make it. Any form of sexual abuse is wrong and the only way we can stop it- is by talking about it more & more. We instantly connected with the intent of the film. With Kanika, we got to collaborate with the DLP gang. A team full of enthusiastic young film-makers. I like their balanced positive energy. Hoping our young audiences also like it, so we can pick more such stories in future."
Pranav Bhasin the Director and Writer of the short film said, "The core direction and photography team had spent months in identifying the most sensitive way of treating a story that spoke of this subject. It was interesting to see the cast and crew charged to make a film that could leave a deeper impact. I hope Girliyapa ventures into contemporary drama again soon"
Girliyapa, through this video, urges its viewers to stay vigilant and aware of their surroundings and report cases of children being victim to Child Sexual Abuse, in order to help young ones.
Helpline No: 1098
<iframe width="560″ height="315″ src="https://www.youtube.com/embed/XrkieMNZQCA" frameborder="0″ allow="accelerometer; autoplay; clipboard-write; encrypted-media; gyroscope; picture-in-picture" allowfullscreen></iframe>