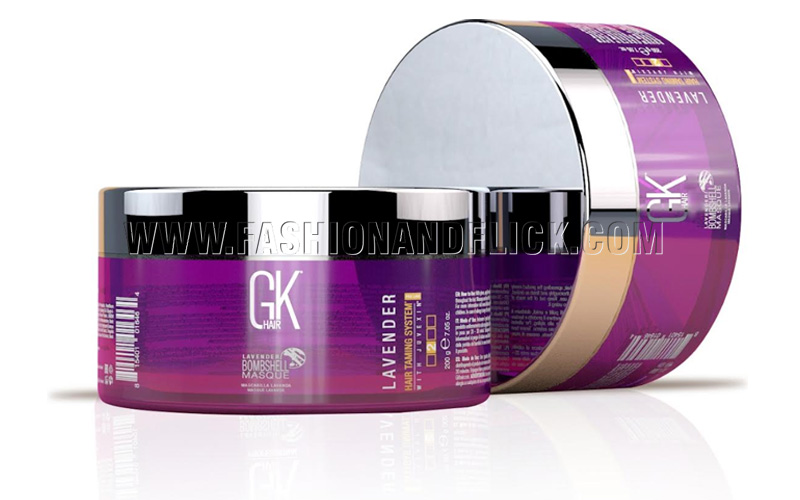 New Delhi, November 26, 2018: GKhair Professional, known globally for its innovative Keratin treatment, launches its new product line COLOR MASQUE in India. Color Masque is the first of the color products to be launched in India by GKhair Professional. Ván Tibolli, Founder, CEO and President, GKhair Professional, was present to unveil the product in India along with Mr. Arpit Jain, MD, Auraine Botanicals Pvt. Ltd., exclusive channel partner of GKhair Professionals' products in the country.
GKhair, known to be the leader in 'the science of hair', invests heavily in research and development to continually advance hair care technology to deliver new and innovative products. The newest product Color Masque not only gives you a stylish new look with colors available in lavender, red and blonde; it also brings benefits to your hair with its deep conditioning and nourishing properties, the first to be offered by any hair-colour brands globally. The product is available at all its partner salons across the country.
Commenting on the launch, Mr. Ván Tibolli, Founder, CEO and President, GKhair Professional, says, "We are excited on launching our first color product in India which also happens to the global launch of the product. The hair care market in India has increased significantly with rising emphasis on grooming both in urban as well as non-urban regions. With rising global influences, higher purchasing power and growing image consciousness among both men and women, there is an increased potential for growth due to the escalating demand perceived from the consumer end. With Color Masque, we not only offer aesthetic value to our consumers, but also nourishing properties for the hair which no other brands offer."
Speaking on the launch, Mr. Arpit Jain, Founder & MD, Auraine Botanicals Pvt. Ltd., says, "We would like to congratulate GKhair Professional on the launch of Color Masque starting with India and are confident that this is just one of many more milestones to follow. We are glad to partner with a brand that has been the lead in numerous innovations in hair care segment across the globe. India as a nation is growing at an unprecedented pace and this growth brings with it higher consumer awareness and international trends consumption. The superior product quality backed by advanced technology and product innovation makes GKhair Professional a leader in the category."
GKhair is the first and only company to harness the beauty benefits of Juvexin. Derived from sheep wool through an environmental-friendly process, Juvexin is delivered to the hair in its natural state. Since 2007, Ván Tibolli has guided the company to industry leadership. Today, GKhair Professional is a developer, innovator, marketer and global distributor of the most advanced professional hair care products.