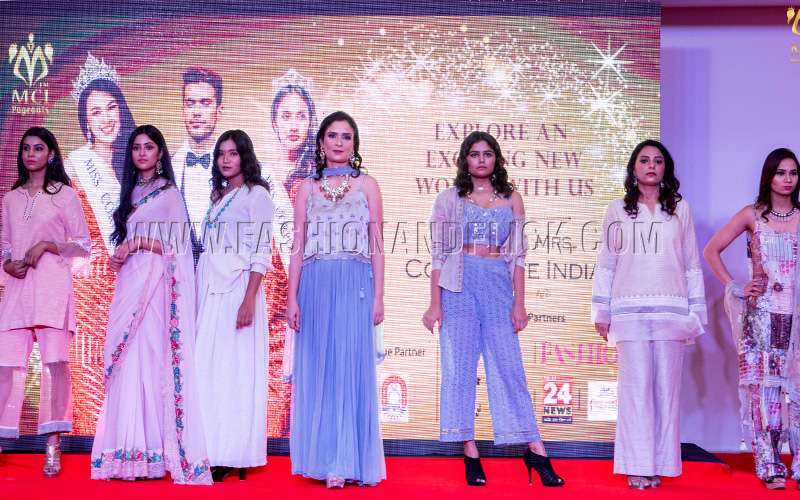 Miss/ Mr./Mrs. Corporate India is a pageant curated for Corporates. The event will be one of its kind, where, working professionals will compete in various categories of Miss/Mr./Mrs. Corporate India titles.
The objective of this event is to provide an opportunity, to all the working professionals, to take a break from their hectic & mundane corporate life and fulfill their aspirations to explore the glamorous world of fashion, creativity and style.
"Corporate people hardly get time to showcase their talent, and I really want to offer them a national and international platform, said Nidhi Tandon, founder of MCI Pageants."
They recently concluded there Delhi Audition, where National Award winning Designer Gaurav Mandal, Designer Manish Gupta, N K Mehra CEO MCI Pageants.Mr Janardhan Educationalist were present to curate the best candidates for the pageant. Designer Devyani Mehrotra displayed her contemporary street smart clothing collection for Corporate professionals in a rocking fashion show at the Delhi auditions. Women entrepreneurs were awarded to recognize their efforts during the show.
Earlier MCI Pageant kickstarted their inaugural season by hosting the 1st auditions in Bangalore. The Jury consisted of Mr. N K Mehra, David MacCann, Gayathri Suresh, Vandana Upadhyay and Pavan Shetty.
The Contestants were evaluated on their performance based on 3 rounds i.e Introduction Round, Talent Round and Ramp walk (posture and poise).
The team is all set to do a Grand Finale in Bangalore.