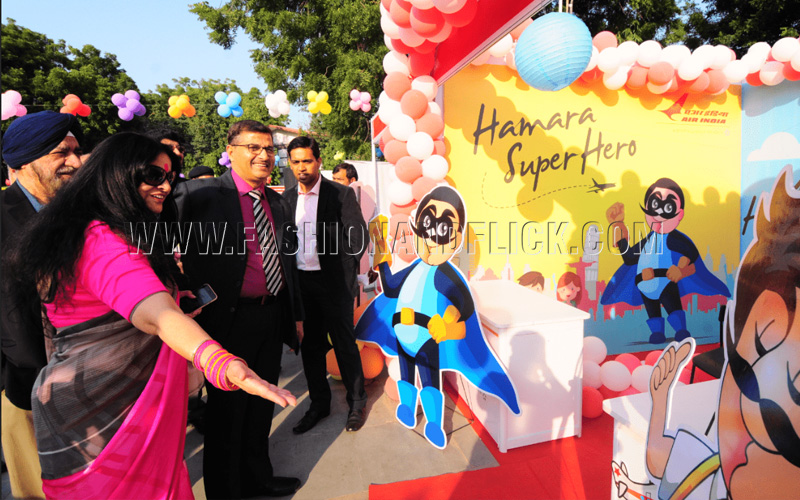 New Delhi: India's biggest edutainment expo, Jack & Jill hosted its 4th edition exhibition of 2018 recently at Rail Musem. The edutainement expo witnessed the presence of chief guest Mr. Ashwani Lohani, the Chairman & MD Railway Board. Redhat Communications, the leading experiential marketing company in partnership with National Rail Museum New Delhi organized the Expo for Kids which combines education and entertainment rendering real experiences that empower, inspire and educate children. The concept covers 4 important aspects i.e. wellness, education, tourism and entertainment that are crucial to a child's development.
Speaking on the success Mr. Ashwani Lohani, Chairman & MD Railway Board, said "A great event for the kids, a unique one that lets them enjoy and learn at the same time, as the children today have forgotten what outdoor fun is, the expo will inspires them to have fun and learn away from technology & gadgets." The platform proves to be great learning for children experiences & products from age group 0 – 14.
Talking about "Jack & Jill' –The Wonder Years Expo, Jyoti Mayal, Chief Executive of Red Hat Communications avers " With Jack & Jill, the wonder years expo, we believe in Explore, Educate, Entertain & Enjoy both with children and parents at one platform. The aim of the exhibition was to expand kids' creative thinking while offering them and their families a great time full of fun and excitement"
The event entails kids' activities along with Educational Tourism, Health, Knowledge & Experiences – From story telling to science shows, educational tourism to health & knowledge experiences, fancy dress competition to magic show, painting competition to wall painting the expo has a rich experience for both parents and children.