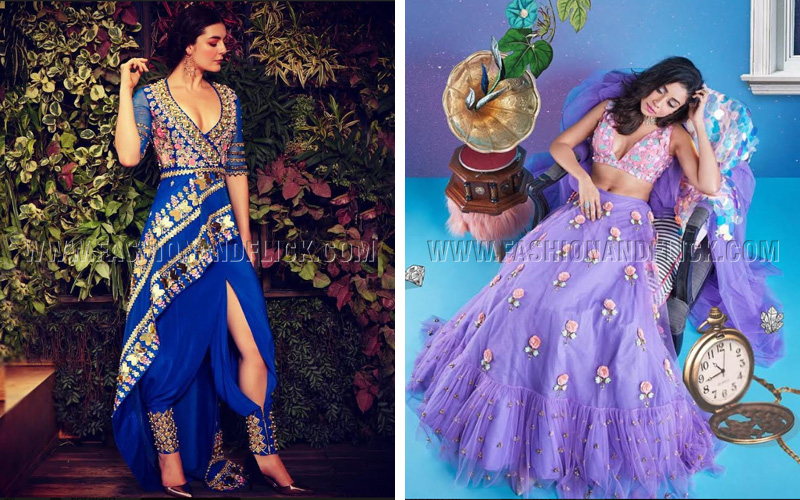 Pernia's Pop-Up Studio presents One-Way Ticket by Papa Don't Preach. Follow Alice through her colourful adventures in a land unknown!
ONE-WAY TICKET is a tale narrated through the eyes of a "curiouser and curiouser" we like to call Alice. As she finds herself in a world unknown, dressed to the nines in Papa Don't Preach of course; this is a journey experienced through a cacophony of colours, characters and emotions.
Innovative, avant-garde and absolutely creative in thinking, the collection takes you to a land 'out of this world'! With an array of hues of pink, lavender, sky blue, yellow, combined with opalescent sequins, laser cut acrylics and cutwork motifs the styles are absolutely unique. Catering to every girl who dreams and loves, the collection has something for everyone from the bride to wedding guests and everyone in between.
Join us at Pernia's Pop-Up Studio, Kala Ghoda for a wonderful experience and find your perfect festive outfit to conquer the world.
Where: Pernia's Pop-Up Studio, ITTS House, Saibaba Rd, Kala Ghoda, Fort, Mumbai, Maharashtra 400001
When: 4th and 5th March'19
Entry: Free