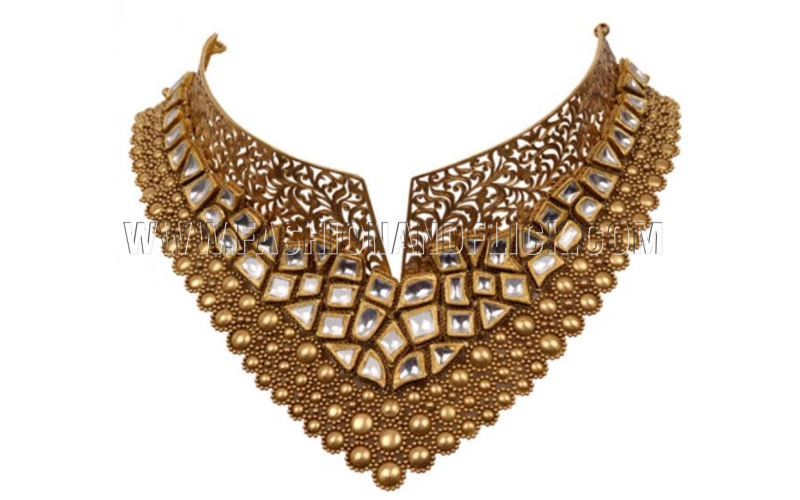 Dhanteras and Diwali will soon be upon us and it will usher people into the annual festive frenzy. This is also the time when Indian markets witness a surge in gold prices. So, to save you all the hassle, Birla Jewels is bringing exclusive and amazing offers on jewellery in time before the frenzy begins.
Birla Jewels announce an exciting new range of a special Diwali collection with great discounts. You can take advantage of 20% discount on the making charges for gold or diamond jewellery as well as an added 5% discount on the total price of your purchases.
That isn't all, Birla Jewels is also giving away great surprise gifts on each jewellery purchase this Diwali. With an exquisite and wide range crafted especially for the season, there is something for everybody on offer.
The collection is available on CherishGold.com and BJewelz outlet across India.​
Product 1 Description:
Brand Name: Birla Jewels
Product Name: Antique Necklace 22K Yellow Gold 178gm
Price: Rs. 6,54,726/-
Product 2 Description:
Brand Name: Birla Jewels
Product Name: Antique Necklace 22K Yellow Gold 89gm
Price: Rs. 3,31,473/-
Product 3 Description:
Brand Name: Birla Jewels
Product Name: Antique Necklace 22K Yellow Gold 152gm
Price: Rs. 5,72,463/-