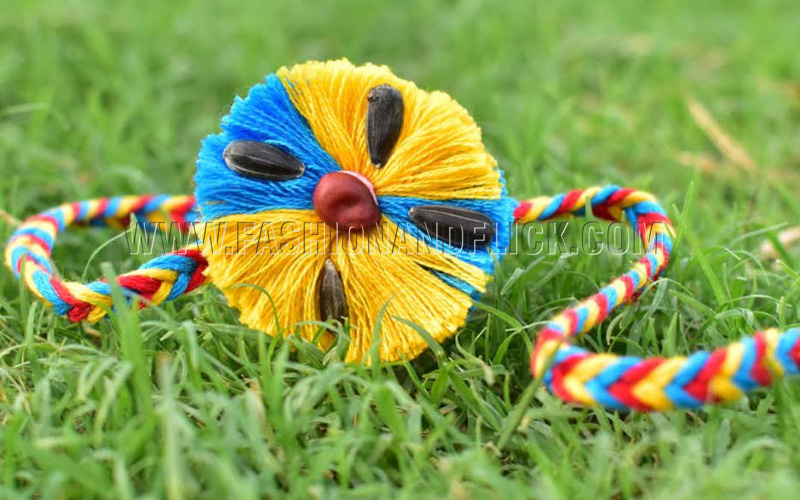 As the Rakshabandhan, this year, falls on Independence Day, thousands of hands from Jaipur-based organisation are working day in and day night to mark en era of plastic-free rakhis. They are busy producing seed rakhi which ensures that rakhi thread comes with a seed which germinated into a plant soon after the festival celebration finishes.
The organisation also foresees a future where men and women share equal opportunities for their socio-economic development and growth and therefore they are empowering women Self Help Groups. They reach out to individuals especially women and provide them with opportunities in their favourable conditions so that they can carry out their share of duties in the society.
Plant from Seed-Yes! Celebrate this Rakhi with SeedRakhi, a rakhi which has a seed attached to it which will grow into a plant once sowed and nurtured. Organic Rakhi– The rakhi is completely organic and sustainable which is made up of organic cotton, naturally dyed, handmade and has organic seed attached to it. Coir Planter– They are giving a Coeur planter along with manure to sow the seed and grow the plant with making India greener and cleaner. Handmade paper diary– A diary which is eco-friendly made up of handmade paper to write down your special and beautiful memories in life. Packaging-The packaging of the box is done by paper and cloth which is recyclable and biodegradable. No plastic or harmful material is used in packaging. Handcrafted, recyclable, plantable, non-toxic, sustainable.
Nitin Jain, founder, Seedrakhi says, "Every year 60 crore people celebrate Raksha Bandhan across the world, but do we ever wonder where does the rakhi end up after the grand celebration? In the waste, adding to millions of existing tonnes of garbage. This made us ponder on to the issue and thus we innovated with a concept 'SeedRakhi'. This is a rakhi which can be sown and grown into plant helping India become greener and cleaner." The organisation has joined hands with Flo (Ficci Women arm) to get more trained and skilled hands to attain this aim of bringing around 30000 such rakes this year.
Ankit and Nitin, the co-founders of Indibni Pvt. Ltd., believed in a conscious and sustainable approach, connecting us to our roots. "Working on the idea of creating products around bonds and Indian festivals, one thing that always obstructed our minds was the waste generated in Indian festivals, one of which being Raksha Bandhan. After the beautiful festival of love and bond – Raksha Bandhan gets over, the use of rakhi – the thread embedded with beautiful artefacts, stones, and glitters is of no use and is either being put in a useless box or are thrown away, leading to the non-degradable waste ending in polluting the environment. Every year 620 million rakhis' are dumped in waste that never decomposes, generating 1.18 billion tonnes of carbon footprints. This ignited the minds of Ankit and Nitin and made them rethink the whole idea of the festival Raksha Bandhan. It took 2 years of intense research and hard work for SeedRakhi to come into existence, This thoughtful innovation simply means a rakhi that can be sown and grown into a plant.
Liberate the nation from the clutches of plastic rakhi and let us bring change. Jaipur, known for its handcrafted legacy, is once again ready to script another impressive story with thousands of hands across the city busy in making 'SeedRakhi'. The starting price range for the collection is Rs 300/- onwards.

Available at- www.seedrakhi.com