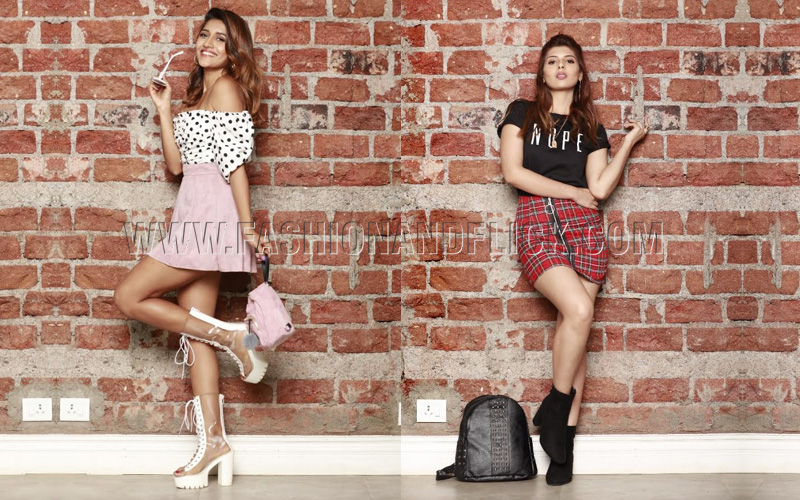 The end of summer has invited a change in the wardrobe for people. The monsoons have invited a plethora of trendy styles like short skirts and knee length pants. This monsoon will see a palette of light colors with a retro-trend revival with Polka dots and Dungarees taking over. Here are some of the trends from SHEIN which will turn heads this monsoon.
A white polka dot off shoulder top paired with a pink short skirt would look endearing as well as would help avoid getting mud on if it was long. The pink mini bag with plastic rain boots would be the perfect outfit to tackle the monsoon from SHEIN.
A V neck thigh length one piece joined with a black top as the inner on SHEIN is a perfect choice for monsoon for tackling the rain water and mud. The one piece paired with a pair of sneakers would be the ultimate choice.
SHEIN's Denim Dungaree skirt coupled with a red and white t-shirt as the inner would look a comfy and easy to go outfit which won't need much thought. Comfort without getting wet is the most sensible decision for the day.
The black & white polka dot jumpsuit which can be worn to be care free, at the same time it is a few inches above the ankle length which is great for the rain days. The black sandals are the perfect to go with the jumpsuit from SHEIN