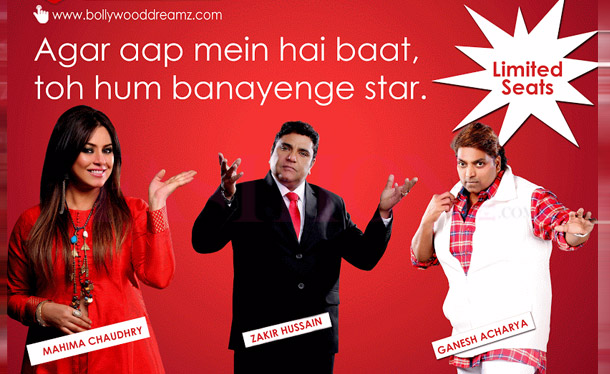 New Delhi: Bollywood Dreamz – Acting Institute invites applicants for its "Actor's Life Book Course".
This course covers all the relevant programmes such as Action, Voice Modulation, Dancing, Personality Development, Accent Training, Acting, Horse Riding, Modeling, Ramp Walk to mention few. The batch will start from February 15, 2017. Application forms can be downloaded and submitted online at www.bollywooddreamz.com
Industry exposure via Bollywood Faculties: Mahima Choudhary, Zakir Hussain, and Ganesh Acharya are an integral part of the course. During the course, students can surpass their own limits as a fine actor and make sure to win their dream race in Bollywood by accomplishing the goal of becoming a successful Actor.
State-of-the-art infrastructure equipped with world's best studio system in both technical and ergonomic terms, Actor's Life-book on an Electronic Notebook, practical and result oriented curriculum that's designed to produce well-trained professional actors, and a comprehensive Actor's Kit are some of the unique features of Bollywood Dreamz Acting Institute.