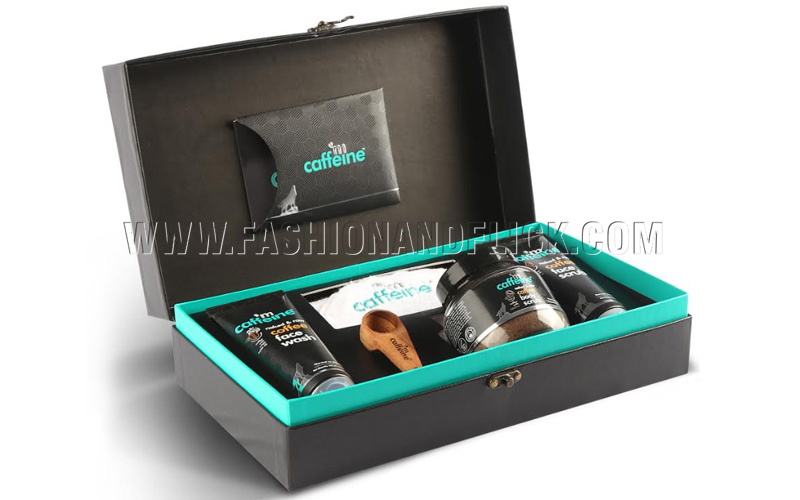 Get ready to experience next level coffee love this Holi with the Coffee Moment Kit by mCaffeine Naked and Raw coffee range.
This range is made with Pure Arabica Coffee and exclusively handpicked natural ingredients, to bring out the best in your skin. The coffee helps exfoliates dead cells and helps get rid of blackheads, tan and impurities that the Holi color may bring. It also polishes the skin and deep cleanses your pores leaving your skin feeling smooth, glowing and one that breathes free. The perfectly sized raw coffee particles in the body scrub and face scrub are very effective yet gentle on your skin. Unlike other body scrubs, these ones do not dry out the skin and helps retain the moisture to keep your skin hydrated and nourished. It also opens up the clogged pores leaving your skin clear, fresh and younger looking than before. The blend of coffee and skin purifying ingredients in the face wash helps clarify your skin and cleanse it of impurities and oil, for a fresher looking and energized skin.
Step up your skin care game this Holi with a coffee range that gives you an energy burst inside and out and let the energizing aroma of coffee excite you all day long.
All the products are SLS Free, Paraben Free and Cruelty Free.
The range is Suitable for both men and women; Normal to Oily Skin
mCaffeine Naked & Raw Coffee Range:
Includes
mCaffeine Naked & Raw Body Scrub
mCaffeine Naked & Raw Coffee Face Scrub
mCaffeine Naked & Raw Coffee Face Wash
MRP– Rs. 1445
Give your skin this fresh boost of coffee and your mornings won't ever be lazy again…