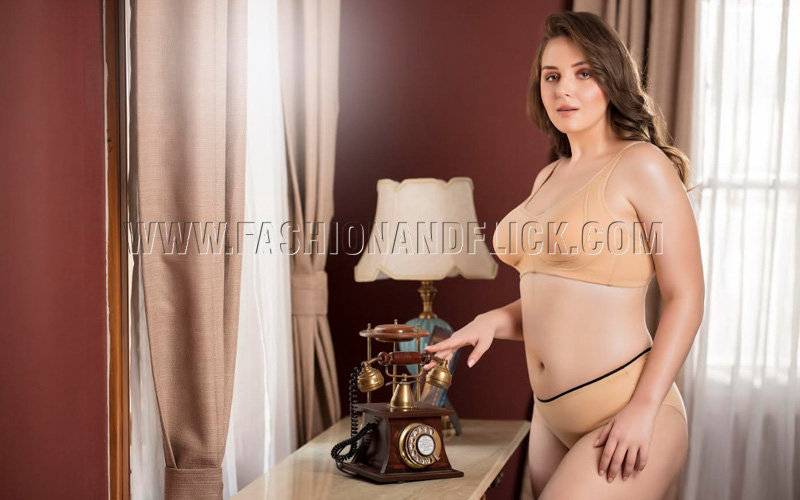 It's rightly said that "We are all different and different is good."
Body positivity is a responsibility that must be taken up by every brand. And, here are few brands that have taken the initiative on health and empowerment very seriously.
1. Clovia: The fastest growing lingerie brand in India. Clovia is committed to providing high-quality and premium fashion collection, it provides an unmatchable lingerie range to choose from.
PLUS SIZE BRA – Women that are blessed with large bosoms, need to select their bras cautiously. At Clovia all you would need to do is take our two minutes fit-test. And, just filter your size from the drop-down. You'll have all the choices in a wide price range.
Price Range starts from Rs 349 onwards
Website Link: https://www.clovia.com/
2. Groversons Paris Beauty: There is nothing in the world that adds to the self- confidence of a woman other than an outstanding pair of undergarments. Groversons literally has everything and more. It offers various sizing options from straight, curve as well as designer and floral prints.
PLUS SIZE BRA – Give your breasts that extra support and help to keep your body shape upright. Minimiser bras are a key to solve all problems of women with heavier bosom. It gives you the support to own your fabulous curves. Groversons Paris Beauty offers a range of plus-size bras that are comfortable and provides you with a flawless silhouette.
The range starts from Rs 249 onwards
Website Link: https://gsparisbeauty.com/
3. Zivame: – Founded in 2011, Zivame was born with the vision of helping women to uninhibitedly shop for intimate wear. Along the way, we saw the power of this idea and how it helped women break norms.
PLUS SIZE BRA– It offers a wide range of products for women; including lingerie, activewear, and women's apparel through its all channels. Zivame has a wide variety of Plus-Size bras, all available in different ranges of comfort and pricings.
Price Range starts from Rs 249 onwards
Website Link: https://www.zivame.com/
4. Enamor- The brand always believed that lingerie is the most intimate expression of a woman's style, and that's precisely why they have worked so hard in creating size-inclusive collections.
PLUS SIZE BRA– From enhancing comfort to boosting confidence lingerie has the power to transform one's life. Plus size bras are especially needed if you like wearing western wear, as these clothes are tailored for women with a relatively smaller bust line. Buying a right plus-size bra should end this dilemma.
Price Range starts from Rs 399 onwards
Website Link: https://www.enamor.co.in/
5. Pretty Secrets – Pretty Secrets offers a wide variety of lingerie, suited to all needs. The bra ranges on the website are very helpful, and features stuff like 'Miracle Fit' bras which fits like a dream.
PLUS SIZE BRA– Bras are about finding the right fit, size, and the right design within a reasonable price range and comfort is quite a task and Pretty Secrets is all about giving women the pride of owning their curves.
Price Range starts from Rs 149 onwards