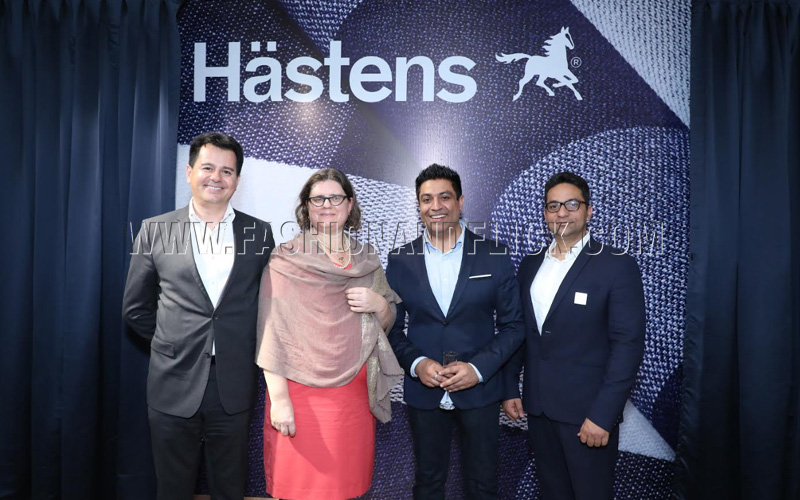 New Delhi, 25th May, 2018: Hästens Sanger AB, Swedish luxury bed brand since 1852, today inaugurated Hästens Sleep Store at M.G. Road, Delhi. This is the 2nd store in Delhi for the Swedish brand in India since their foray into the country in 2011. The aesthetically designed outlet is spread across 2000 sq ft and is designed as an experience zone where visitors can test Hästens Beds along with pillows, duvets and accessories in a plush environment. The store is divided into four zones giving the customer an optimal buying experience:
Zone1: Brand Introduction
Zone 2: Craftsmanship, Material and Assortment
Zone 3: Sleep Spa
Zone 4: Customisation
Each Hästens bed is handcrafted in the factory in Köping, Sweden, using premium Natural Materials such as Flax, Horsehair, Cotton, Wool and Scandinavian Pine; giving the best Sleep Experience. The beds can be customised, with size, colour and firmness options suited to individual preferences. At Hästens, quality and sustainability goes hand in hand, that is why each bed is handcrafted with pride, an eye for details and an obsession for quality by skilled craftsmen. Hästens beds are built to give its customers the most restful sleep
At the launch of the new store, Mr. Ludovic Letrillart, Regional Director(IMEA), Hästens, said, "We just had a fantastic day today at the opening of the new Hästens flagship store at MG Road, Delhi. The visitors thoroughly enjoyed the entire experience of the new beds, infact it was a very new experience for many of the guests and we can foresee several opportunities to make more and more people aware of a Good Night's Sleep and a great Awake Time. We are looking forward to opening more such stores in India in key metros in near future. Indian customers are highly demanding on quality and conscious about using natural eco friendly materials and these are key elements that we, at Hästens, are focusing on , hence there is a perfect match between customer demand and our offering".
Mr. Asim Afsar, Manager (India) Hästens, said, "India is a sleep deprived nation. The present urban young generation, especially the mid-age is facing lot of sleep related health issues. Sleep makes one third of our life and it reflect on the balance two third. It's high time we invest in sleep to better perform when we are awake".
Pricing: The Hästens experience starts at INR 4.89 lacs.
Address of the new Hästens store: Plot No 332-340, 1st floor, Ghitorni MG Road, opposite pillar No 88, New Delhi -110030