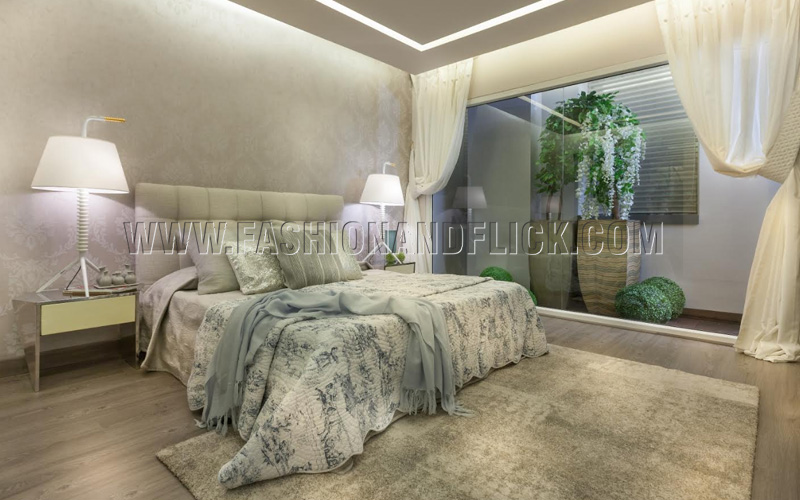 New Delhi May 2018: India's premier design and build company, Essentia Environment launches a new collection of Bespoke Bedrooms. True to their mantra, the designs embody global refinement and indigenous design sense, while reflecting a contemporary vocabulary.
Created for sophisticated environments, the bespoke beds and bedroom furniture pieces are available in a range of finishes like leather, wood, fabric, etc. They are grand in scale and material choice. Since all the furniture is made in-house, Essentia Environments also offers customisation in every aspect of the product — from design and materials to time and cost involved.
The bedrooms are envisioned as personal sanctuaries offering supreme comfort and relaxation. The beds come with impressive headboards — from the elegant upholstered ones to the luxurious ones that also encompass the side tables, to the richly quilted winged
headboards — they provide the right backdrop to the carefully crafted beds.
The accompanying furniture — the side tables, chairs and wardrobes – come in coordinated materials and finishes like wood, leather, glass, etc. And conform to contemporary designs.
With their lavish design vision, Essentia Environments offers exclusive bedrooms that are a treat to the eyes and the mind.
Price on Request
Availability of the Collection:
Essentia Environments
E-40, South City-1, Sector 40, Gurgaon – 122001, India
M: +91 – 98189 04466
M: +91 – 98100 88877
T: +91 – 124-4975650