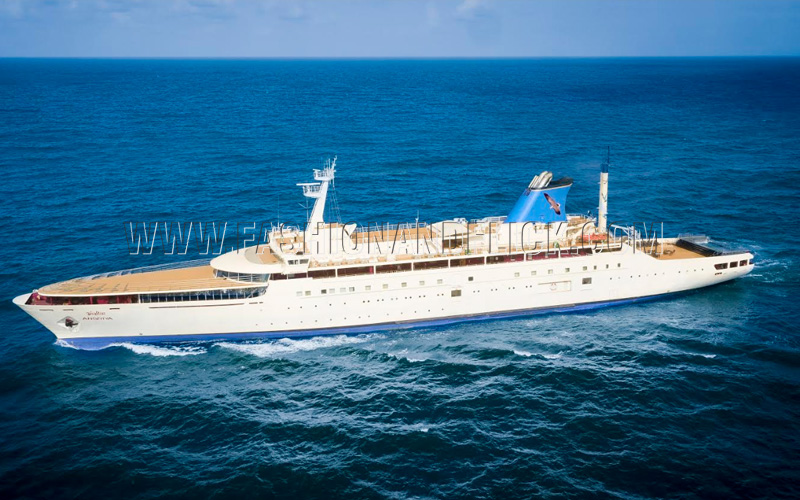 Goa is everyone's favourite holiday destination and now one can start the party as soon as the travel begins with India's first domestic cruise vessel,. It is a tribute to Sarkhel Kanhoji Angre and deriving its name from the Admiral of Maratha Navy it endeavours to create memories for a lifetime experience. Owned by Angriya Sea Eagle Private Limited, Angriya is a first of its kind domestic luxury cruise liner for travellers who wish to treat themselves with new involvement.
Passengers can choose from eight categories of rooms which includes high tea, delicious meal, and a breakfast. Adding onto the entertainment front, it has an infinity pool that gives an experience of swimming in deep seas along with a fun & interactive activity for kids, 2 level lounge, 6 themed bars and an exquisite spa to rejuvenate.
Leena Kamat Prabhu, Director, Angriya Sea Eagle Pvt Ltd, shares, "We are proud to announce the launch of Angriya- A voyage to remember. This experiential cruise will begin its journey from 12th October 2018 to Goa. We had conceptualized it years ago and we are delighted to see it coming true. We intend to give our passengers a feel of the deep seas with the pleasures that nature offers. The cruise leaves early evening allowing one to see the sun set and the sun rise under the clear skies. This one is our first Indian domestic cruise between Mumbai- Goa- Mumbai with various essence in every aspect of it".
Captain Nitin Dhond shares, "Angriya, is a world class vessel mapped to suit the Indian needs. The cruise is unique with remarkable features and safety measures. Our vision is to fill an existing gap of utilizing the Coastal Sea Route and exploring the true treasures of the high seas. This ship draws inspiration from the Government of India's Prestigious 'Sagarmala' Initiative. While we want to create awareness and appreciation for our rich marine life and cultural heritage, we also aim to give our passengers an incredible cruising experience through the infinity pool, rejuvenating spas and breath-taking decks".
Nirmal Kulkarni, Director, Ecology, states "Angriya is committed to high environment standards. Our policies of fuel efficiency, marine environment safety and waste management meet worldwide standards. Our ship is dedicated towards showcasing and conserving the marine diversity of the Konkan coast its rich history and culture. This is a unique opportunity for travelers on board to observe and marvel at sea turtles, pelagic birds and marine mammals like dolphins and porpoises in their natural environs alongside trained researchers."
Angriya is not a typical cruise liner with packages but is a must have cruise experience that strikes a fine balance between interacting with nature and indulging in leisurely engagements. It empowers people to connect, participate and celebrate the newness in life. It is a priceless experience with incredible activities at the cruise. All this experience has one feeling in heart, 'the feeling of Wow!'