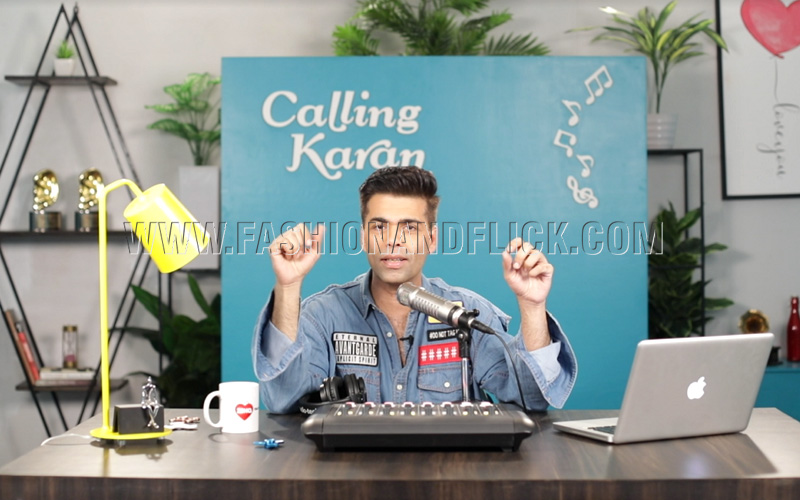 Blind dates sound fun, especially when you are willing to take up challenges to keep your love experiences fascinated. Yes, Blind Dates was a recent topic debated on Karan Johar's popular radio show- Calling Karan 2.
While Karan always has celebs calling him for seeking advices, this time we saw the stunning actress, Shilpa Shetty come up the studio herself for a tete-à-tete with the Guru himself. Shilpa was seen in her candid best chatting away to glory with Karan while promoting her new show, Hear me Love me which is conceptualized on Blind Virtual Dating. When asked if she has ever been on a blind date, she bursted out laughing reminiscing the funny incident. But when she asked the same question to Kran Johar, it was a might funny situation as Karan revealed that he landed up on a wrong blind date and was even got rejected. He quips, "This happened in London, It was a set up but I went and sat down on a wrong table. It was a wrong blind date and worst was I even got rejected. So, can you imagine mere self-esteem ki bilkul dhajiya ud dayi, Pura faluda ho gya tha mera."
Don't you think blind dates can get risky instead of being the ideal date? Tune in to Calling Karan 2 on Ishq 104.8 FM for the latest entertainment and some of the boldest advice from none other than Karan Johar.