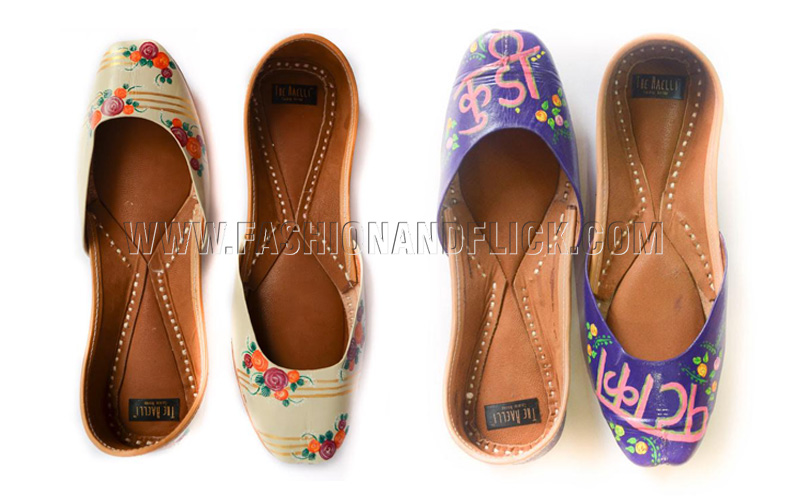 Juttis originate from various parts of North India mainly from Punjab and parts of Rajasthan. Their history goes beyond 400 years when they were created using various royal embroidery using gold and silver threads along with other traditional Tilla juttis.
Punjabi Juttis were originally made out of pure leather with exquisite embroidery and embellishments. It's is the most versatile piece of footwear. You can wear it from day to day wear, weddings, religious occasions, to parties and festivals. It provides an essential ethnic appeal to the person wearing them.
Neha Sahu
The modern jutti is an expression of Indian heritage and ethnic design. A balanced mix of tradition and modernity go into designing this beautiful juttis. They are meant to stand out in any crowd on any occasion. Handcrafted locally, the jutti encourages our local artisans to leverage their craftsmanship, while keeping our heritage alive.
A lot has changed since then, from fabric to printed, basic to embroidered juttis are now available in the market but we started off with something which was never experimented earlier, hand painting the Juttis
Keeping intact the incense of this traditional art and blending it with today's fashion needs, we created designs which are not only liked by jutti lovers, but also by the ones who never tried juttis.
A right pair of juttis can not only help stylize a look, but can also help women to escape from the miseries and pain offered under the flag name of high heels and stilettoes. It's comfortable and easy to slip into. And with a little tweak on the traditional styles, juttis can make quite a statement on contemporary wear.
Given that footwear is probably the most underrated aspect of one's style a statement, feel that a pair of fine juttis can lift up an otherwise dull look. Any shoes, jutti or otherwise, can make or break a look.
Gone are the days when juttis were only styled with ethnic attires, now even a casual every-day look can be glammed up by pairing it up with the right pair. A basic outfit like a white shirt with a pair of jeans can be completed with printed juttis. A lot of people are wearing the style and wearing it right.
Apart from traditional designs, we introduced some quirky motifs including bugs and bees, which became quite popular among young girls.
Also for those who want to keep it edgy, we gave them slogans like Dekho magar pyaar se, kudi pataka, beautifully calligraphed over the juttis
We tried breaking the stereotype of wearing juttis and very well succeeded in that, pairing up them with jeans and dresses is the new fashion statement.
What makes us unique is you can wear a piece of art and also have the liberty to add a personal touch. They also make a great gifting option on birthdays, anniversaries, weddings or for the bridesmaids complementing them with handwritten notes.
Knowing what is hot and trending is one thing, styling it perfectly is another, but then as with every trend, there are some dos and don'ts to bear in mind.
Store your juttis in a muslin bag. It helps keep them dust free and they retain their shine for a long time. Keep your juttis away from moisture. If exposed to moisture, dry them in the sun for two to three hours before putting them back in your closet or bag. If your jutti gets dirty, besides cleaning them with a towel cloth or brush dipped in washing soap, you could also dry-clean them.
While we are enjoying the love and appreciation from women as well as the female celebrities. Some popular names are Sonakshi Sinha, Taapsee pannu, Chitrangada Singh, Swara Bhaskar, Urvashi Rautela and many more.
We feel that the key to succeeding in this business is to ensure a genuinely heartwarming customer experience, while also keeping them hooked with innovative designs.