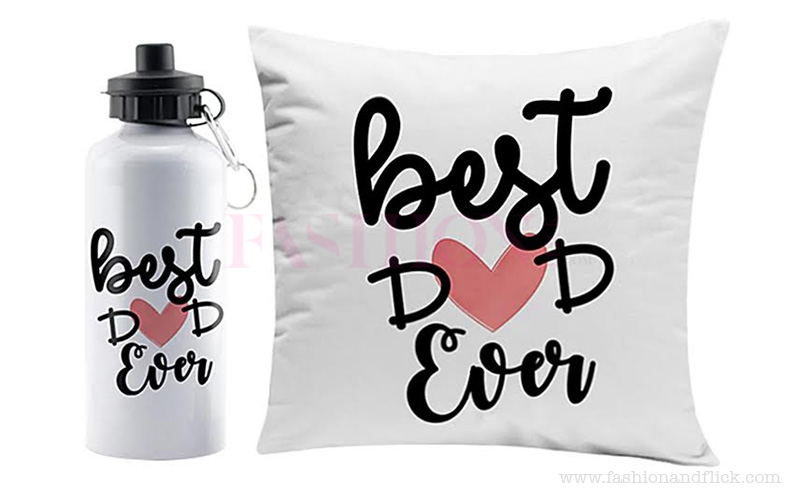 Bengaluru, June 12, 2017-While you don't need a special occasion to pamper your dearest daddy, it's always nice to do something extra special for him on Father's Day. Small gestures you make can truly bring a smile to his face. This Father's Day, don't miss out on the opportunity to pamper your papa. Here are some gifting picks from LimeRoad that your dad will surely love:
Father's Day Sipper and Cushion Cover Combo
INR- 649
Here's something that will always remind your father how special he is to you. Gift him this adorable sipper and cushion cover combo this Father's Day and show him how much you love him. To make it even more special, present it with a handmade card.
Blue Cuff Links, Pocket Square and Tie Combo
INR- 1679
Your father will love to add a hint of style to his office attires. Gift him this stylish combo of cuff links, pocket square and a tie so he looks perfect for his important meetings at work as well as for his regular office days.
Father's Day Mug and Coaster Combo
INR- 399
Every time your dad sips his coffee from this adorable mug, he'll remember you. This beautiful printed mug and coaster combo will let your dad know how much he means to you. Plus, it's a nice purposeful gift.
Men's Deodorant and Wallet Gift Set
INR- 599
A refreshing deodorant and a wallet are absolute essentials for every man. This combo makes for very purposeful Father's Day gift. Your daddy dear will appreciate your thoughtful gifting. Present it with a box of your father's favourite savouries to make this day even more special for him.