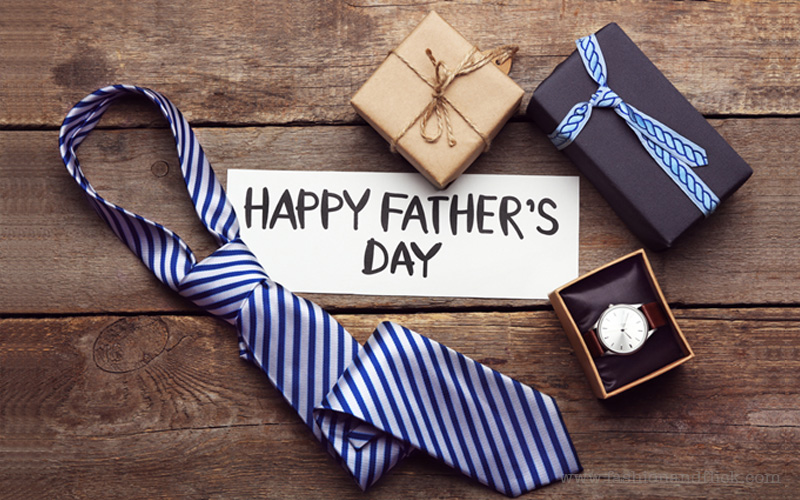 Dads are central to the emotional well-being of their children, and they play more roles than any other man will in their life. They are the caretakers and disciplinaries in the life of their children. Your dad has always been there for you and not only he is aware of your little nuances, but he also loves you dearly more than he would admit.
Your dad was the one who bought you your first bicycle, your first cricket bat, or your first soft toy. He made sure your needs and wants were fulfilled before his own. From teaching you a plethora of life lessons to becoming your best friend and partner-in-crime, he was there in more roles than we can acknowledge.
Considering all that your dad has done for you over the years, it is probably a solid idea to surprise him with a gift on this Father's Day. A gift he will cherish for life, a gift that represents his real personality, the one that merges with his psyche and touches his soul.
As Father's Day is just around the corner, let's ask the divine stars and see what gift would be appropriate for the superhero in your life.
The Aries Dad (March 21 – April 19)
Your Aries dad is full of energy, vigor, and creativity. Aries is a fire sign which rules iron metals, fire, and sharp instruments. Before you go out shopping for your dad, take his personality into account. It must be evident to you by now that your dad fights to win, and he likes competition. Gift him a gym membership, or a new phone since it synchronizes with his personality. You can even get him a classic briefcase or a scientific calculator.
The Taurus Dad (April 20 – May 20)
Taurus is a fixed sign with earthly character; they have a taste for quality and love to be coddled. Taureans have a knack for luxury and love finer things in life. So, if you are looking to bestow your Taurean dad with a gift on this Father's Day, make sure you choose wisely! Since he likes comfort, luxury and has an appetite for culinary delights, you have plenty of options to choose from. Gold rings for men might just be his thing since he is all about class. You can take him out for dinner at a fine dining restaurant of his choice or gift him an expensive cologne. A Taurus dad is practical, so buying a gold ring will make more sense because he will see it as an investment. If you are confused about styles and what your dad will like, make sure
you check out modern gold rings for men with CaratLane.
Clive Gold Band, set in 18Kt Yellow Gold, Certified by SGL
The Gemini Dad (May 21 – June 20)
If you have a Gemini father, you might never have a dull moment in your life. Known as the twins in astrology, Geminis have a vibrant and lively personality. They enjoy communicating, are intellectuals and love their independence. Find your dad a gift that can stimulate his keen mind. A membership to a literary club will suit his personality or a gift hamper with a bunch of little gifts. You can throw him a happening party, invite his friends and gift him a smartphone for the ultimate father-child moment.
The Cancer Dad (June 21- July 22)
Cancer dads are sentimental and filled with deep emotions. Their world inevitably revolves around their family, and they look forward to that quality time. Make sure to choose their gifts wisely, since they can easily misrepresent it for something else. Since a Cancer dad needs to feel loved, gift them something that gives them reassurance. There will be nothing dearer to him than a simple card and his child expressing their love for him. Make a picture album of his life journey and go the extra mile!
The Leo Dad (July 23 – August 22)
Leo dads are gregarious and dynamic, and often lead the roles in the society. Since their sign represents the king of the jungle, a Leo loves to live life king size. They are also great dressers and have charismatic personalities. Your Leo dad will appreciate quality and owing to their excellent taste, you can only get so many gifts. Since they enjoy the limelight and have a great appeal, they can carry themselves extremely well. Clothing and jewellery are best suited for a Leo dad. Gold rings for men, a tuxedo, or a gold chain would be interesting and appealing choices of a gift. With a Leo dad, you want him to make a statement, and these gift ideas are ideal for him!
Teo Gold Band, set in 18Kt Gold, Certified by SGL
The Virgo Dad (August 23 – September 22)
Perfectionism drives Virgos. They have an analytical nature and enjoy thinking things through, before acting upon them. A random gift will not impact a Virgo dad as much, as something thought out would. Say no to surprises, and look for something practical that signifies order. Pay attention to gifts that make their health better because they are always worried about the same. Gift him a membership to the gym or yoga classes, basically any health aid in the form of a gift will work. Buy him a strategy board game that the whole family can play since he is meticulous about details.
The Libra Dad (September 23 – October 22)
Libra men are all about beauty, harmony, and society. Luxury and Libra go hand in hand. They are lovers of art and appreciate the finer things in life. Balance is truly important to them as scales represent them. Gift your Libra dad a rocking chair, an aged bottle of wine, and an expensive cologne. He will be more than happy to receive a gift that gels with his personality. You can even add a touch to it by including a CD of his favorite music collection! Again, if you want to go the extra mile, a rare antique painting will do the trick.
The Scorpio Dad (October 23 – November 21)
You Scorpio dad is intense and has an unyielding nature. He dislikes what everyone else has and craves for his own unique thing. He is possessive, mysterious and often misunderstood because of his contradictions. Scorpions are emotional beings and would be swayed away by a very personal gift like a collage of his life journey including family and friends. Scorpio men like control, so don't gift them something they cannot control like a ticket for adventure sports. A thriller novel or a ticket for a romantic getaway with your mom will surprise them just right. A box set of a mystery TV series will be perfect too!
The Sagittarius Dad (November 22 – December 21)
Optimistic, lively and outspoken is how you describe a Sagittarius man. Sagittarians always looks at the brighter side of things and have an inner sense of things. With an outgoing nature, the best gift suited for a Sagittarius is a ticket to travel far and beyond. They are the ultimate explorers and always look for new horizons. If a vacation is heavy on your pocket, gift him a book that helps him travel through pages. Anything on travel, philosophy, politics, self-help or autobiographies will interest him deeply.
The Capricorn Dad (December 22 – January 19)
Capricorns are one of the most responsible and careful people. Being a dad, they are even more inclined to their responsibility. They have a robust personality and are extremely ambitious. If your dad is a Capricorn, you can tell that he lives a very structured life. They also genuinely care about how they appear publicly, and will never do anything that makes them look imprudent. Gift him subtle jewellery pieces like a rare gemstone or something made from a precious metal. Since Capricorns are hardworking and responsible, gifting them an expensive tool set to take care of home duties is a great idea. You can even gift him an expensive pen or buy him a stock. However, make sure you ask him first. They are not too keen on surprises!
The Aquarius Dad (January 20 – February 18)
Aquarius men are the visionaries who are always rooted in the future. They are unique people who believe in giving and sharing life. A selfless giver, your Aquarius dad, is open-minded and an intellectual. Since Aquarians love getting their mind stimulated, gift them a unique gadget like a personal assistant, or something they can fiddle with for a long time. Buy him a ticket to the yearly science fair or gift him a series of books that will leave him intriguing. Sci-fi and mystery are his genres! You can even buy him an unconventional vacation to a place that is unexplored by others. He likes exploring and probing where people have not reached yet, so eccentricity is what you should aim at!
The Pisces Dad (February 19 – March 20)
Pisces men are synonyms with imagination, creativity, and versatility. They are selfless and probably the highly compassionate beings of the zodiac. Your Pisces dad is emotional but has a strong personality like still water which runs deep. That is the case with a Pisces father. Gift him something that reflects love and harmony. A book of love poems by Pablo Neruda or likes. They have a knack for creativity, so doing something creative for him like a homemade card or a collage would do the trick. Since they have a varied taste, a bumper gift including a handmade card, a woody fragrance and his favorite songs on a CD are also great gifting ideas. Send him on a beach holiday or anywhere where there is water! If you are buying him apparels, shades of blue would be the perfect choice!
This Father's Day, go the extra mile and do something special for your dad. After all the years of sacrifice and endless love, he deserves a special treatment! Remember to shop online when buying gifts for your dad; it will save you both time, money and possibly a lecture! If you are looking for something unique and expensive like jewellery for your father, make sure you check out Modern Gold Rings for Men with CaratLane so you can save up to 20% and get a lifetime exchange on the jewellery. Now is the time to make your superhero proud and happy!