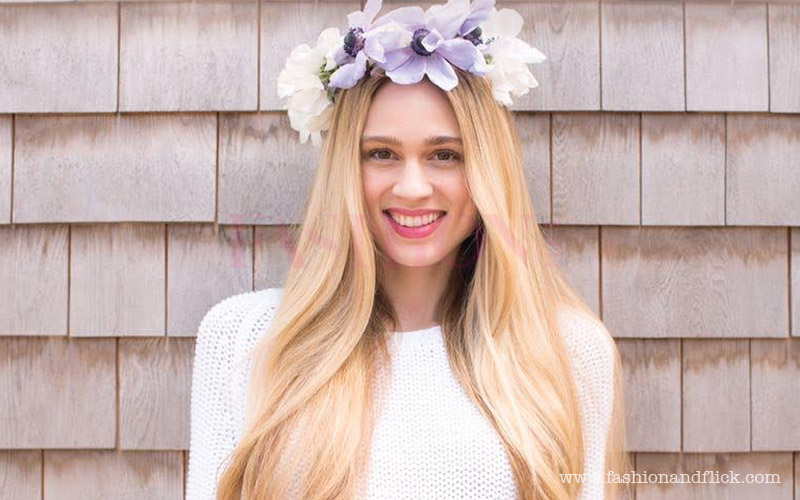 Looks salon , GK2 organised a bloggers meet on 22nd March' 17 where all the bloggers were invited for a a pampering session of an 'Olaplex hair makeover' over wine & cheese and learn the benefits of using Wet Brush.
Wet Brush as the name sounds is an innovative brush which really made us all surprised by its unique quality that can detangle your messy, frizzy hair within in no time and with minimal effort. It is a brush that is advised to be used on wet or dry hair anytime and saves your hair from breakage. It is claimed to be number one selling professional brush in the USA.
At the event, there were bloggers with different hair types , lengths and textures and all had a good experience with the wet brush. Let me share mine..
I have long, thick hair. The professionals at looks first pampered my hair with Olaplex treatment and used wet brush during the process. I could see the wet brush usage live and it was surprising that it went through my long tangled hair so smoothly without any breakage otherwise everyday I struggle with tangles at home while combing. I really felt that it is blessing for my hair. After the process my hair looked smooth beautiful and tangle free. Wet brush has Intelliflex bristles that are thin, strong and highly flexible which evenly distribute your hair's natural oil's throughout the scalp without tugging or pulling your hair while combing. Recommended by experts, wet brush is suitable for men, women and even kids and even on wigs and extensions.
Talking about the price, it is available at all Looks Salon at around Rs 1200. Currently there is a scheme under which you get a travel size free. So if you struggle with your locks every day, this one is for you.