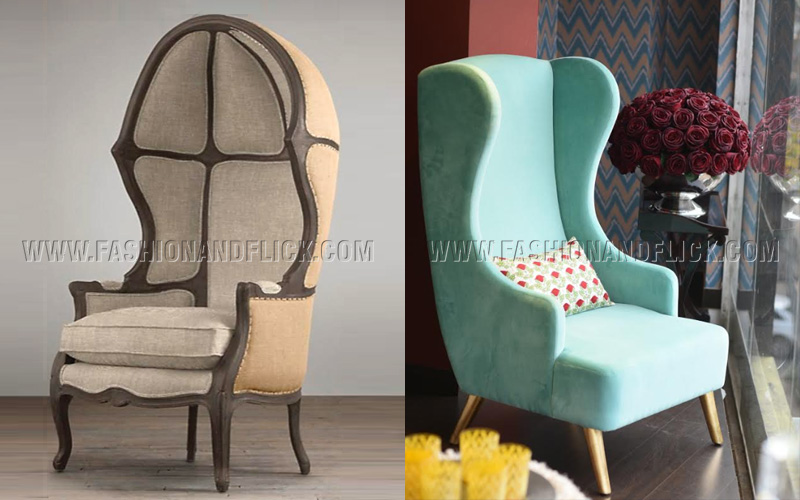 Synonymous with renewal and transformation, "Breath" is the direction that strongly characterises the Statement Chair launched by Tipsy Anand Designs. The careful search for balance between material and shape, past and contemporaneity, leads immediately to symbolic and meditative places.
Crafts manship is the value on which TIPSY ANAND DESIGNS focus its efforts to stand out: products with technical content summarised in style with strong personality. If Italy has always represented the inspiring element for the collections, from history of art, to cinema and the visual arts in general, then this year the creative direction looks on with a wise and refined mix, also to the East. The colour palette draws on tones from the earth and forests, rendering the natural element the true protagonist. The starting price range for the collection is Rs 85000 onwards.
Descriptions of the attached products are mentioned below:
HOOD CHAIR-– In the grand chateaux of 18th century France, the porter, stationed by the entrance to admit visitors, would have sat in a chair much like this. The graceful cabriole leg with delicate feet is a typical characteristic of this unique chair. This chair is functional, comfortable, and very affordable
HIGH BACK CHAIR – This Chair is an essential piece of equipment in any home, office, or public setting. And even though chairs are sometimes viewed as "just a piece of equipment", it doesn't mean that it has to be tasteless and uncomfortable. On the contrary, this chair is functional, comfortable, and very affordable
Wing Back Chair- Inspired by clean-lined classical forms, our French Contemporary chair collection is defined by simple silhouettes and refined restraint. The crisp geometric profiles are crafted of solid oak frames and paired with tailored upholstery, offering a sleekly streamlined take on traditional designs.
Cody Chair- Cody is an armchair in beech plywood, covered in triple density polyurethane foam with shaped Memory Foam padding. The seat cushion is in sterilised goose down. The seat is covered in non-removable fabric. The structure is in solid Ash wood. The main feature of this armchair is the finely woven leather mesh decoration on the back, which is polished on the back. The entire chair is sewn and assembled by hand by master craftsmen.
Collection available at :
Tipsy Anand Designs
Centrum
Mall
,2nd Floor, MG Road, Sultanpur
New Delhi.