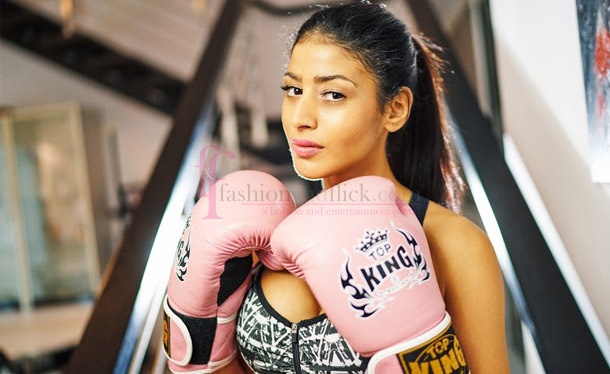 Name : Rania Gamal
Height: 5.7
Weight: 49kg
Vital status: 34 26 34
Marital Status: Single
Hair Color: Natural black
Eye Color: Baby black
Skin Color: Fair
Hair Length: Long
Interview with
Rania Gamal
1) Name three
things that we will
always find inside
your bag.
Phone, lipgloss
and perfume.
2) As a model,
what is your usual
morning routine?
I always start with an espresso that I enjoy while checking my emails and getting ready for the day ahead. If I am not working this will be followed by a visit to the gym. If I am working, its time to prepare, pick up a nice dress and get ready.
3) How do you keep your figure in shape?
I love working out, both traditional gym, pole fitness and flexibility classes. Additionally I am not religious about diet but I am mindful of what I eat.
4) Beauty or brains? Or both? Explain why. 
Both, true beauty is only when you combine the two. Looks alone can make you beautiful, but only when combined with brains that it will make you radiant. I admire smart powerful women who are not afraid of still being sexy.
5) Tips to keep your hair and skin moisturize or other additional beauty tips. 
Hair: Hot oil treatment – a mixture of avocado oil, coconut oil and castor oil that is heated and left in the hair for two hours or more. It will make your hair grow, shine and be healthy.
Skin: This is quite elaborate and is about food too – have a look at my blog lifestylefinal.blogspot.ae where I have written about my daily routines and healthy skin advice.
Last but not least, water, water, water – it cleans your body and revitalizes your skin.
6) What is your life's greatest achievement?
That I have managed to keep my independence and trust in myself.
7) Do you believe in forever?
I would like to, but really no. Nothing last forever.
8) How do you cope under the pressures of being a model?
Never really thought of it like that, I do what I do because I enjoy it lots. If that stops I would do something else.
9) Do you eat nutritious food all the time?
No, but definitely most of the time. There has to be room for "cheating" days too.
10) What do you feel about being featured at the best publications such as Cosmopolitan, Gulfnews, Khaleej Times, Time Out Dubai and even international publications?
It is overwhelming and I am really thankful to the media but I am happier if I can touch a reader's life, even just one soul who will be inspired to live a fit and healthy lifestyle and will change his/her habits and will eventually teach another person too. I really believe that one small act of kindness can change the world.
11) How often do you go to gym?
As much as possible, which is typically 5-6 times a week. That said when I go its rarely only for one hour, and typically I would do a 2-3 hours workout.
12) How do you fight stereotypes that models are just all 'beauty' – without brains? 
Send them to school. Haha. No, seriously I don't really have time for people who think that like that and thus simply deselect them from my life. As I respect others, I expect the same from them.
13) What advice would you give to a young girl/boy who wants to be a model like you?
Believe in yourself and dont let others tell you differently. Also modelling is not about not eating – eat healthy, hit the gym and take good care of your body skin.