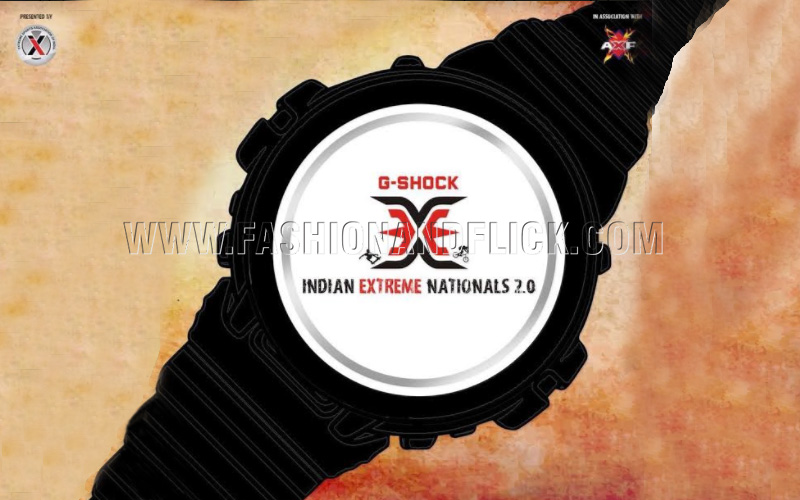 New Delhi, 19 April, 2018: G-Shock from Casio, known for its high-tech gadgetry and hyper-durable range of watches announces its association with the 'Indian Extreme Nationals 2.0' for the second year running. The Indian Extreme Nationals organised by Extreme Sports Association of India, (XSAI) is a nationwide competition for extreme sports lovers and enthusiasts showcasing the potential and scope for this niche sports genre in the country.
Commenting on the association with Casio's G Shock, Sunil Kutty Menon, President of Extreme Sports Association of India (XSAI) said "It gives us immense pleasure to associate Indian Extreme Nationals with Casio's G – Shock, fuelling our core objective is to get all the athlete communities of these sports together and grow the culture among Indian youth. We believe that the infrastructure will grow organically with extreme culture growth. We also want to offer maximum international exposure to our Skateboarding and BMX athletes."
Extreme sports are gaining huge acceptance and popularity among India's youth. To drive this passion and encourage extreme sports, Casio's G-Shock promotes extreme sports through this platform as a high-energy and adventurous sports genre in India.
With participation of over 140 athletes from across the country, G-Shock is catering to the Indian youth who is sportier, fitness focussed and passionate to take extreme sports of the country to an international level. G-Shock aims to offer a platform for sports activities that are trending worldwide.
Mr. Kulbhushan Seth – VP, Casio India said "The passion for extreme sports like skate boarding, BMX, surfing etc are catching pace amongst the country's youth. The response we received in the first year at India Extreme Nationals was over-whelming and further encouraged us to continue this relationship for the second season. The Indian youth is brimming with enthusiasm to take up sports activities that are unconventional but it the lack in infrastructure that curtails them. Through this event, we hope to give them a platform to come out and showcase their talent at an international level.