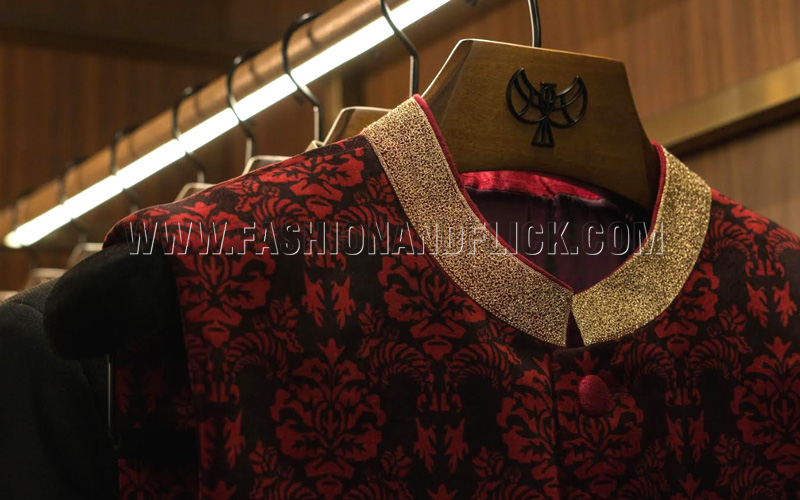 November 27th, 2018; New Delhi : TAILORMAN – a premium menswear label known for their unparalleled fit, finest quality and personalization,launches their first store in the Capital on Friday, 23th of November 2018 at the Ambience Mall, VasantKunj.
The brand holds an eponymous position in men's western wear for their Savile Row quality suits and their fastidious take on fit and personalization. Their revolutionary approach to made-to-measure has etched a mark in the Indian retail segment as they offer international design sensibilities combined with premier quality fabrics and impeccable tailoring expertise.
The brand's Chief Designer Alexander Asvarischtsch was present at the Store Launch and shared detailed insights on the brand philosophy and the newly launched collections, ROMEO (Festive'18) & NAPOLI HOMME ( Fall/Winter'18).
Widely recognized for his time at Antonio Marras and Suitsupply, Danish designer Alexander Asvarischtsch has now joined the Tailorman team to revolutionize menswear in India. His experience working for established international names is steadily helping the premium Indian brand re-conceptualize their western-wear aesthetics. Alexander draws much of his inspiration from classic mid-20th-century European style and incorporates a strong focus on details and a subtle use of color to elevate his designs.
Vidya Nataraj, co-founder – We've come such a long way as a brand over the past few years. It's been an exciting journey for us. With the rebranding of Tailorman and the exceptional team in place, each year we're getting one step ahead towards our vision to help men find their fit. When we started out in 2013 with our store in Bangalore, we knew there was something lacking in the menswear industry and Tailorman was 'that' bridging gap. Today, we're a brand that speaks to the modern man. Our clientele is a pool of young, established professionals who can truly identify premier quality and finish, and I believe that's our greatest strength as a brand. We are at the frontiers of personalized tailoring, catering to men who not only have an evolved sense of style but who also understand that fit is the need of the hour.
Gautam Golchha, co-founder – Tailorman has held up a spotless reputation for expertly crafted British tailoring across Bangalore, Hyderabad and Chennai. The Bangalore head-quartered brand will now be bringing those talents to the remarkable Indian Capital, New Delhi. Launching its first New Delhi store this November 23rd, Tailorman at Ambience mall, Vasant Kunj, will bring 1500 sqft of prime made-to-measure tailoring to Delhi's elite and fashion hub. With Tailorman's own positioning as a trendsetter and unorthodox brand, Delhi seems like the perfect city for us to expand into.
Alexander Asvarischtsch, Tailorman's Chief Designer – "This was my first Press Review in India, and we witnessed a great response from the pool of people who came in. The balanced mix of Indian and Western pieces was particularly appealing as it showcased the versatility of the brand as a whole. I do believe, this is the route forward in made-to-measure in India, striking a harmony between heritage and British tailoring expertise. The ambition for Tailorman's future ready-to-wear collection is to offer our current and future clients a curated selection of garments that will be perfectly suitable for any off-duty occasion. Its casual aesthetic will compliment all made-to-measure wardrobes and ensure that our clients will be beautifully dressed at all times. The collection will introduce washed cottons, denims, and linens and will represent our vision for a sartorial casual wardrobe. "
Website Link : www.tailorman.com
Store Information :
Address : F 107, Ambience Mall, Nelson Mandela Marg, Ambience Island
Vasant Kunj, New Delhi-110070
Contact : Manish Bansal – 7397417575