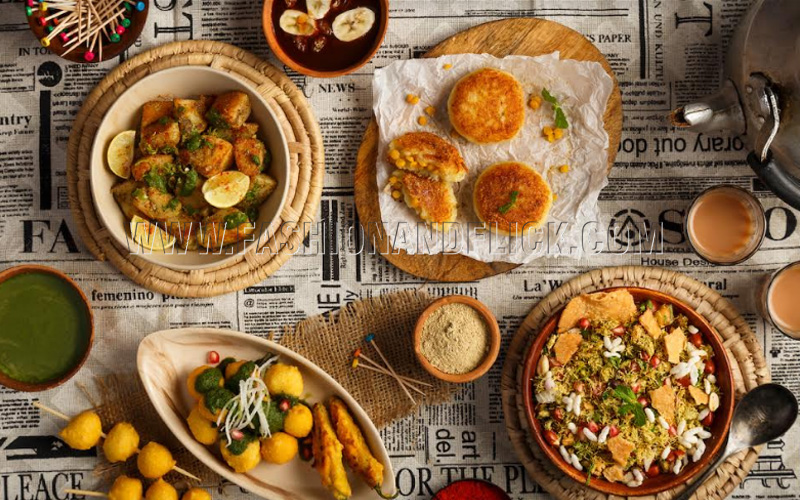 Street Food in India is an integral part of the Indian culture and tradition. No one can resist the urge to dig into the tempting roadside delicacies. Plaza Premium Lounge gears up for you to indulge in some amazing street food delights while travelling in a healthier way. Delving into the rich diverse cultural background of India, Plaza Premium Lounge is hosting its annual 'Street Food Festival' starting August 2017. This festival will provide the perfect platform for the travellers to gorge on to some of the best street food from around the country under one roof.
India is truly an amalgamation of cultures and the 'Street Food Festival' aims at showcasing the beauty of roadside food on a glorious platter. One can relish a plethora of traditional dishes at the Plaza Premium Lounge Street Food Festival without having to worry about the hygiene and healthiness of the lip-smacking dishes. Ankit Mangla, the Executive Chef and his talented team has mindfully picked up few traditional street food dishes from across the country for the guests to relish on the delicacies. Travellers will find the glorious Aloo Tikki from Lucknow, Tawa Aloo Chaat adding a flavor of Old Delhi, the tangy and chatpata Moong Dal Pakodi from Uttar Pradesh, the extremely popular signature breakfast dish Akki Roti from Karnataka, the famous Bhel Puri from the bylanes of Mumbai and the authentic spicy Lakhanpur de Bhalle from Jammu Kashmir.
The main concept of this festival is to promote the beauty of Indian Street Food culture served in a healthier and hygienic environment. We all love the lip-smacking street food delicacies but often shy away due to our worries about its quality. Leave your worries at home and indulge in the delicious irresistible dishes. Commenting on the Food Festival, Ankit Mangla, Executive Chef, Plaza Premium Lounge said, "Plaza Premium Lounge makes travelling more fun and exciting! When it comes to street food, India is perhaps one of the names that initially comes to everybody's mind for all its irresistible delicacies. We are excited to offer our guests an amalgamation of street food from major culinary cities of India. We held our first street food festival last year and it was a massive success, travellers loved the idea of street food in the comfort of a lounge. The authentic dishes in the menu accompanied with our hospitality will surely offer our guests a traditional and memorable experience"
Add some excitement into your travel by indulging in India's most loved street food while at the airport. Travel can never be boring again!
What: Street Food Festival at Plaza Premium Lounge
Where: Plaza Premium Lounge, Domestic Departures at Delhi, Bangalore and Hyderabad Airports
When: 1st August to 31st August 2017
Price: Lounge access starts at Rs.1200 plus taxes
*This promotion is limited to select lounges across Delhi, Bangalore and Hyderabad Airports