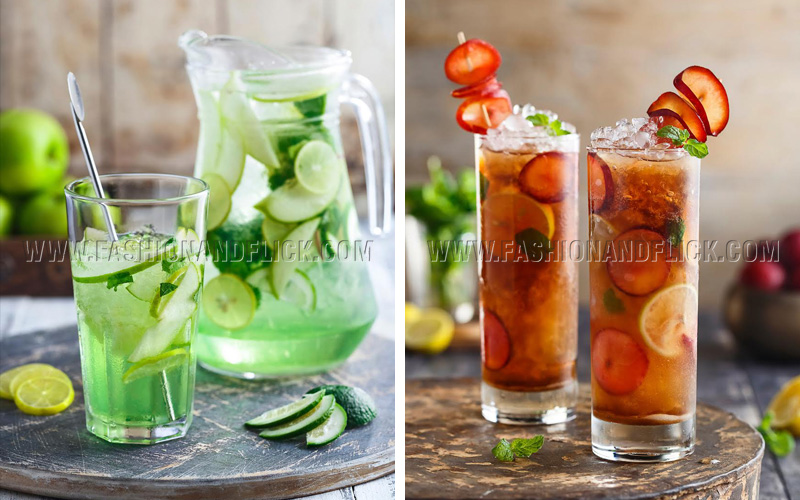 Cocktails are said to be like art pieces which are fine-tuned with new elements and variations from time to time. Plaza Premium Lounge is gearing to pep up its guests through an all new Cocktail & Bar promotions at the lounges starting August 2017.
August 16th is observed as the International Rum Day and Plaza Premium Lounge is excited to present innovative Rum based cocktails for the guests all month long. The wild and stormy Plumpkin Cocktail, made from the favourite summer fruit which is the delicious Plum, promises to make all guests ask for more. The Plum's natural balance of sweetness and astringency combined with a dash of lemon and dark Rum makes the cocktail epic and oh so delicious!
As the saying goes "an apple a day, keeps the doctor away", yes, Plaza Premium Lounge is giving a twist to the all-time favourite classic Mojito with a dash of the nutritious Green Apple which is bursting with flavours and essential vitamins. The Green Apple Mojito is an incredible fruity combination of green apple, lime, mint, white rum and soda water, perfect for a hot late-summer day which is absolutely refreshing.
Rum can straddle all drinking occasions with sheer versatility and is fantastic for summer cocktails. The excited mixologist, Plaza Premium Lounge, said "The reason I like using Rum as a base spirit in most cocktails is because it allows us to highlight the delicate flavours of the ingredients used. We are very enthusiastic to kick start the promotion marking the International Rum Day Celebration. The delicious cocktails will definitely add a flavour of zing to the traveller's busy and tiring schedule"
If you are travelling, make sure to visit Plaza Premium Lounge to unwind and rejuvenate with amazing cocktails and other offers at the bar this whole August!
What: International Rum Day at Plaza Premium Lounge
Where: Plaza Premium Lounge, Departures at Delhi, Bangalore and Hyderabad
When: 1st August to 31st August 2017
Price: Lounge access starts at Rs.1200 plus taxes
*This promotion is limited to select lounges across Delhi, Bangalore and Hyderabad Airports