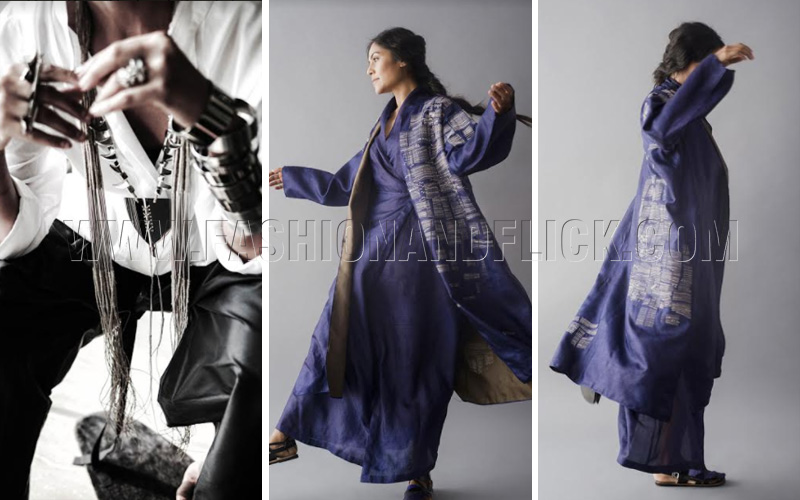 New Delhi, October 27, 2017: Rupa Sood and Sharan Apparao are delighted to announce the fifth edition of Nayaab, an exhibition celebrating the magnificence of Indian weaves. The exhibition is an endeavor to showcase the finest textile traditions of India to its patrons. The exhibition is on display at The Lodhi, New Delhi, from November 23rd – 25th, 2017, 11:00 AM – 8:00 PM.
Nayaab strives for excellence and believes in celebrating the finest of Indian weaves by curating and showcasing the wonders of Indian textiles. Each piece will highlight the intricacy and skill of the designer. This edition of Nayaab aspires to embody the traditions of the Indian textile heritage and epitomize the stories of the countless hands that have worked to create these masterpieces.
With the fifth edition of Nayaab, the expertise of curators Rupa Sood and Sharan Apparao will introduce the work of Indian designers who embody a passion for weaves, textures and natural dyes from the traditional textile heritage of India.
The two-day exhibition will highlight a capsule collection by accomplished designers. Each design pays tribute to the ancient traditional textiles of the country and presents them in new, eclectic ways.
This exhibition will showcase an exceptional collection of designers featuring, Ritu Kumar, Akaaro, Pero, Kora, Divyam Mehta, Eka, Nalini Malhotra, En Inde, 11.11, Indian Textiles, Weavers Studio, Anavila Saris, Vriksh, Swati Kalsi, Shaw Brothers, Swati Garodia, Taika and Pradeep Pillai.