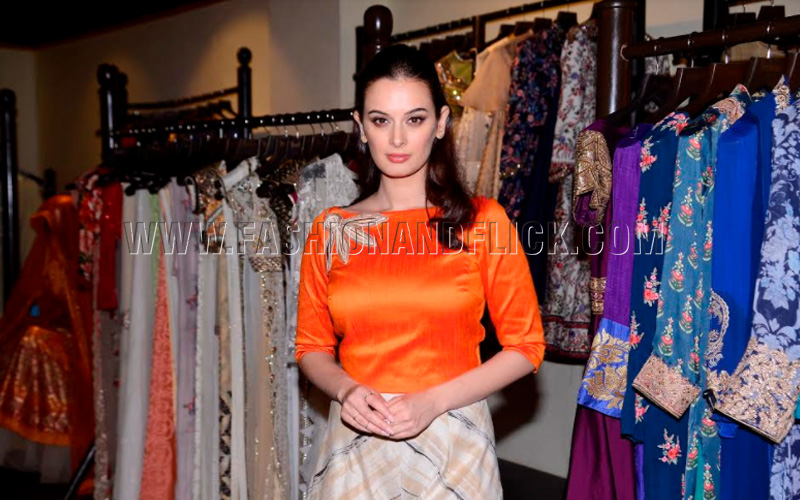 Mumbai, December 2017: Fashion Entrepreneur Jhelum Gopal Dalvi, founder of Jhelum– the multi-designer store is organizing a Christmas Garage Sale with 'Seams for Dreams' Foundation on 7th December 2017 at Razzberry Rhinoceros, Juhu from 2:00 p.m. to 10:00 p.m.
Christmas is the festival to have fun and celebrate, but more than that it is about doing something for the less fortunate. To support this cause, Evelyn Sharma's Seams for Dreams Foundation along with Jhelum Gopal Dalvi, Director Advisory board of SFD – Honorary Director of Fundraising and Development have their Christmas Garage Sale to raise funds in support of their mission to clothe people in need across India.
Fashion Entrepreneur Jhelum Gopal Dalvi expresses, "I am very excited about this garage sale as it supports such a great cause. Also, fashion is one thing that intrigues and connects everyone. It feels great that I can contribute my bit towards the community. So all the fashion loves who would love to contribute towards their society too, do drop by to have a fun time!"
In April 2017 Jhelum Gopal Dalvi became a part of Seams for Dreams Foundation. Over the past years, Jhelum Gopal Dalvi has been involved in various social causes that have impacted many lives. She is also one of the Directors of the Advisory Board for a Childhood Cancer Care Centre. Jhelum Gopal Dalvi works closely with Seams For Dreams on a weekly basis to help in their development.
So come, shop till you drop!
Date: 7th December 2017
Venue: Razzberry Rhinoceros
WING C, Juhu Tara Road, Uditi Tarang Housing Colony,
Theosophical Housing Colony, Juhu, Mumbai, 400047.
Time: 2 p.m. to 10 p.m.