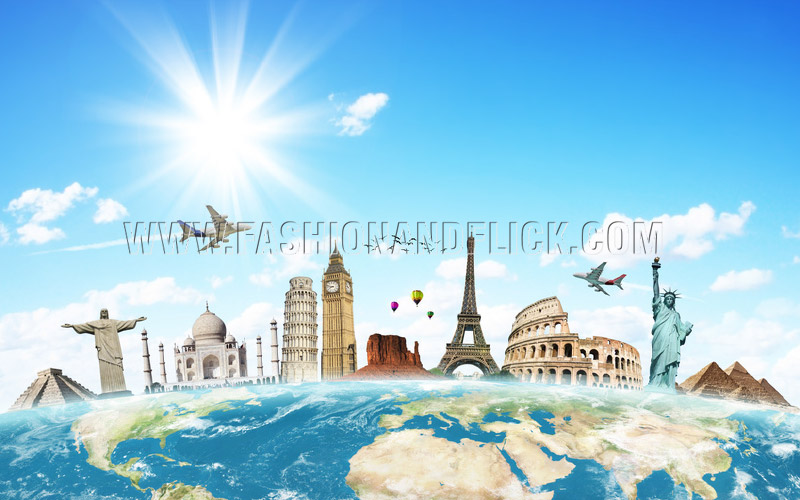 India (July 2017) – A new report from RCI, the global leader in vacation exchange highlights the latest trends and habits among Indian travelers and benchmarks current attitudes towards timeshare. When it comes to their holiday, the study shows Indians are interested in escaping the daily grind and reconnecting with loved ones. Findings also revealed that consumers view vacation ownership rather favorably with 7 in 10 consumers who don't currently own timeshare reporting they find the concept appealing and relevant.
Conducted by Kantar IMRB for RCI, the report comprised a sample size of 2008 in depth interviews across including Delhi, Ludhiana, Kolkata, Mumbai, Hyderabad, Bangalore, and other major cities. Out of the total sample size 31% of the respondents were timeshare owners.
The report revealed many other interesting findings, as outlined below.
The study examined Indian travelers to understand their motivations behind taking a holiday and the factors that go into deciding where to go. The top rated reason travelers take a vacation is to rejuvenate (60%), followed closely by spending quality time with family (51%) and taking time away from city life (36%).
When deciding on a destination for holiday, travelers cited scenic beauty (64%), convenient place to travel to (55%) and affordable (42%) as their top factors. As a result, Goa, Delhi and Kerala were the most popular domestic destinations among Indian travelers. Globally, Indian travelers are most likely to travel to Dubai (20%), Thailand (13%) and Singapore (12%).
The survey also revealed that Indian travelers relish the last-minute decisions, with more than four in 10 planning their holidays four weeks or less ahead of time.
The survey examined holiday satisfaction rates among Indian travelers, and found a significant gap between timeshare owners and non-owners. When it comes to overall holiday satisfaction, 55% of timeshare owners reported being very satisfied compared to just 37% of non-owners.
More timeshare owners also reported being very satisfied compared to non-owners with specific aspects of their holiday:
Accommodation: Timeshare owners – 57%, non-owners – 37%
Tourist Safety: Timeshare owners – 54%, non-owners – 33%
Fits in budget: Timeshare owners – 47%, non-owners – 33%
Landmarks and sightseeing options: Timeshare owners – 58%, non-owners – 41%
The timeshare owner segment also had significantly less worries while on holiday. When asked about having concerns on holidays, Timeshare owners were significantly less concerned about cheats and pickpockets, accommodation quality and food options.
The report findings suggest the timeshare industry in India is well-positioned for growth. An impressive 70% of those who do not currently own timeshare find the concept appealing and relevant, and more than half (52%) said they would be willing to sign up for a timeshare package in the future.
Indian travelers also cited high levels of interest in many features that are considered the hallmarks of a timeshare vacation:
73% are interested in a vacation product that helps you plan a vacation every year
72% are interested in a product with a high level of amenities
69% are interested in a product that offers multiple bedrooms and common living areas
68% are interested in a product that blocks current rates for future holidays
Sabina Chopra, managing director, RCI India said, "It is encouraging to observe the response to timeshare in recent times. Timeshare has redefined the satisfaction quotient for the Indian traveler by providing convenient bookings, planning efficiency to scenic destinations, five-star quality accommodation, and adventurous activities.
"Indian travelers have reiterated their preference for timeshare holidays as it gives them the perennial experience of enjoying a gamut of holiday benefits," she continued. "This is reflected in the results of the survey, which show that timeshare owners are much more satisfied with their vacations compared to non-owners. The findings also reveal there is a clear opportunity for our industry with nearly 3 in 4 who don't own expressing interest in a product that helps them plan a hassle-free vacation and more than half showing willingness to sign up in the future."