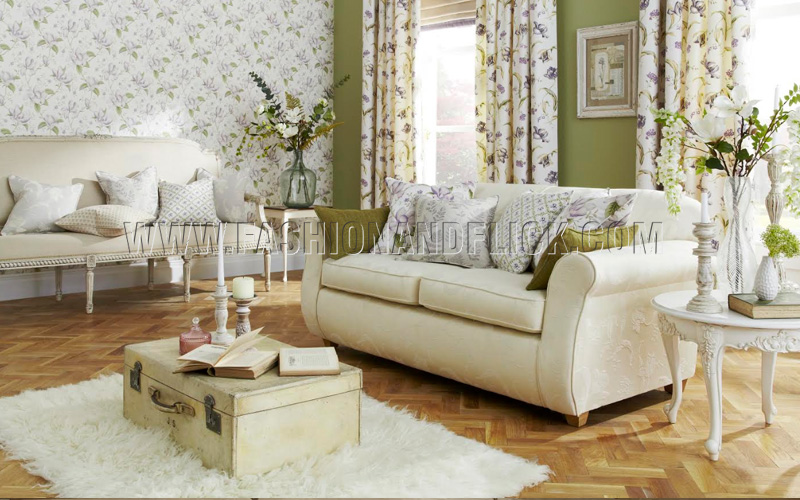 New Delhi, Wednesday, June 05, 2019: Zynna, worldwide famous for its extensive range collection in fabrics has recently launched its enigmatic and charming Floral collection of upholstery that promises to revitalize your home or work space with aplomb. This new range of upholstery is very pleasing and comforting giving a soft and elegant touch to ones' abode. The collection has adorable range of charming floral printed curtains, cushions and upholstery replicating nature. This new range is trying to deliver great contentment with varied range of calming and soft tones of pink, lavender, berry, beige, pastel and green. The new exclusive collection is available at Zynna, Gurgaon.
With a charming palate of elegant shades accompanied with floral all around gives an appealing and mesmerizing touch and feel to ones' interior. The collection involves relaxing and decent tones and patterns which is perfect for soft furnishing especially curtains and cushions. This new range of soothing and blooming upholstery is rich in floral prints and is a perfect choice for those who want to redefine their interior in style and grace.
Mr. Retesh Sharma, MD, Zynna says "This new range of upholstery with blossom prints and patterns promises calm and soft interior inspired by nature and English garden further giving an elegant look to ones' ambiance. This collection is very graceful due to floral patterns and is seen quite acceptable by every generation". He further added, "The fabrics of the upholstery are of very affordable price range compared to the other international brands present in India".