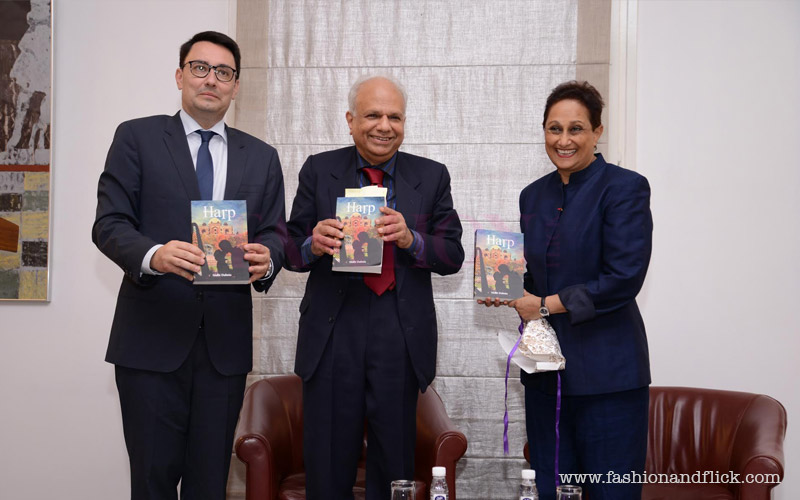 The French Ambassador to India, H.E. Mr. Alexandre Ziegler launched the romantic fiction novel 'Harp' by entrepreneur Mr. Nidhi Dalmia at his residence on Nyaya Marg on 28th March 2017. It was an evening event attended by media and friends.
Speaking about the launch Mr. Dalmia said, "It is truly an honor to be here and to have my book launched by H.E. Mr. Alexandre Ziegler. Harp is a romantic novel which speaks a lot about travel, music and culture. The book is partly set in France especially Paris – The City of Love. It is fitting that it is being launched at the French Embassy Residence"
Mr. Dalmia read excerpts from his newly launched book and has an interaction with author-journalist Vajju Naravane and took questions from the audience. This was followed by cocktails. The evening ended on a high-note with Mr. Dalmia signing copies of Harp for guests in the lawn.