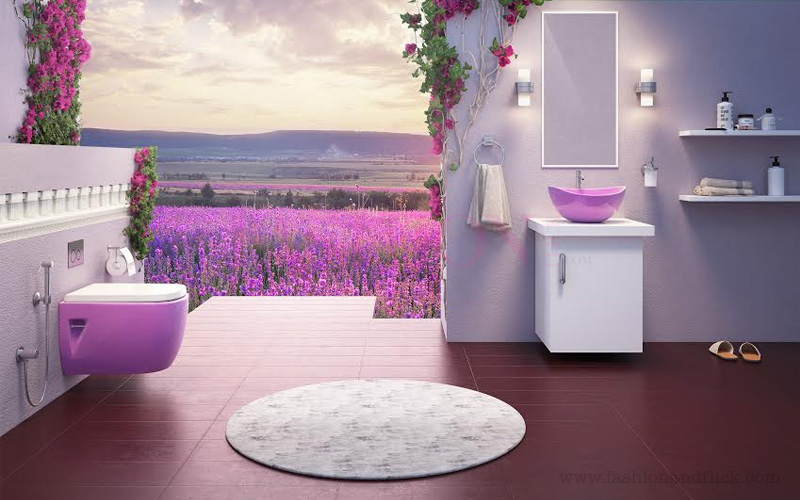 26th May 2017: Parryware, India's manufacturer of bathroom products has introduced three new colours to its popular 'Colours Story' range. Moving beyond the conventional colours available in the market, the new range introduces 3 trendy colours for the season; Lavender Lite, Alpine Blue & Magenta. The new hues lend an elegant and contemporary look to your bathroom, giving it a complete facelift.
An in-depth research and analysis of color preferences across markets was undertaken to finally select the new shades. The new offerings include EWC, Basins, Squatting Pan, Polymer Cisterns & Seat Covers. With the launch of more than 50+ products in these colors, designing a colour theme bathroom is now much simpler.
Commenting on the new collection, Mr. KE Ranganathan, Managing Director, Roca Bathroom Products Pvt Ltd said, "Parryware stands for 'Always in Fashion'. Colors is a key fashion accessory when it comes to spaces especially bathrooms, defining consumer's mood, behavior pattern and simultaneously bringing energy, freshness and calmness in space. With understanding from renowned colour expert, Latika Khosla of Freedom Tree, we have built tremendous insights on use in colors, thereby launching 3 new fashion colors for modern bathrooms this year."
With the addition of the 3 new colours, Parryware's colour story has 15 exciting colours on offer to match different personalities and preferences and is available in key markets across 7000 outlets in India.