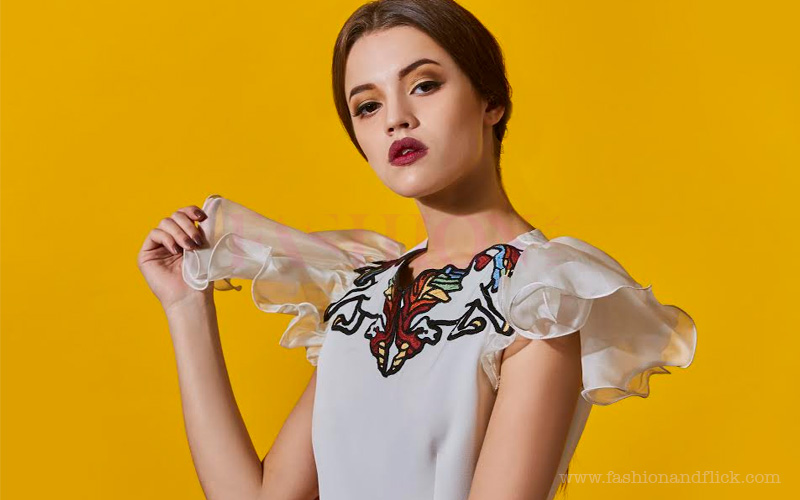 Fashion & Lifestyle Brand for the Urban Indian Woman- 'Olbees'. Olbees has been launched with an endeavour to create an unmistakable way of dressing and living for urban Indian women . The coming together of classic design silhouettes, fine fabrics, hand crafted embroideries and finishing along with ingenious fabric manipulation techniques, Olbees offers the best in high end Fashion for women. Focusing on quality fabrics, the brand offers ready to wear fashion in the most affordable price range- everything under 15 Thousand!
The brand promises a fuss free shopping experience on their website and has all sizes from extra small to extra large, for all body types. You will have to look no further when you're looking for the perfect outfit for your office party, for your birthday or even a evening out!
Olbees has launched two collections- One is their warm and vibrant Spring Summer'17 collection Oleander- that is inspired by the floral outburst that summer brings and the second is their Autumn Winter Collection titled- Wisteria with defined and classic hues like Navy, Black , Deep Browns, both collections have hints of hand embroideries and interesting placements of tassels and 3 rd Appliqué's.
Olbees is the brain child of Founder Rohan Bhasin who has studied Business management from Robert Morris University in Pennsylvania, USA. The creative and design department is headed by Mansi Bhasin who is a graduate from the prestigious Gemmological Institute of America. The Bhasin Family also has prior experience of the Garment Industry in India and aims to bring out the best and finest quality of Garments with their focus on quality production.