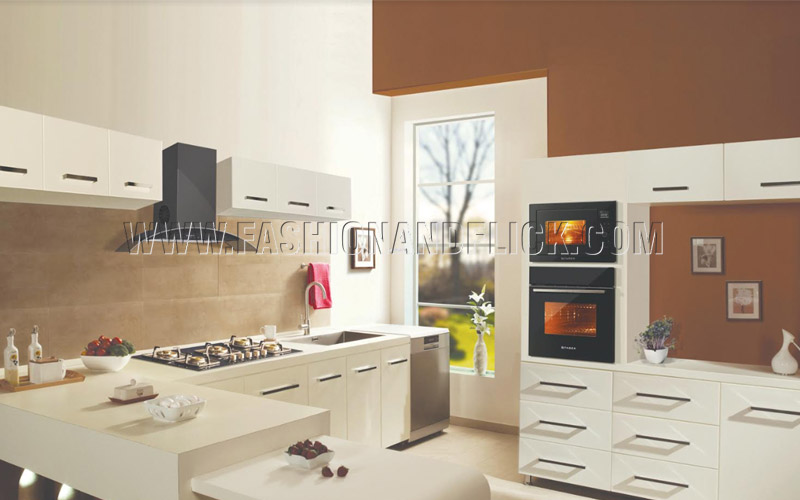 NEW DELHI, 2018: FABER is the market leader that values premium kitchen appliances. Faber products show a company wide commitment to technology, quality and design.The products are all masterpieces in their own right, thanks to the high-end technology and immense amount of research that goes into producing each and every appliance from Faber. No wonder then, that these masterpieces are now an essential and integral part of your dream kitchen. Faber's product portfolio includes Hobs,Hoods,Dishwashers,Ovens,Water Purifier.
Details of some of the Products that Faber offers is as follows:
Faber world's first 3D Chimney with T2S2 technology with 3 way suction. Its unique filters on the sides of the hood extract any smoke that escapes the bottom vent. This technology ensures kitchen free from smoke & grease making it appear neat and hygienic just like the kitchen of your dreams.
Faber's high performance and low priced built-in ovens are designed to give your kitchen a stylish and modern look. They fit seamlessly into your kitchen cabinets and can even be installed at eye level, thereby making your baking process hassle-free, easy and safe.
Faber dishwasher guarantees the very best performance.Class A+ for low consumption, excellent washing and drying results in a short space of time.
It embodies the company philosophy: premium quality raw materials and excellent finished products; ease of use and total safety; reduced water and energy consumption with environmental protection in mind.
FABER Cooktops,When it comes to cooking, having a reliable cooktop is a must for all the kitchens. With flaming passion for food,hobs have been long been a favourite among serious chefs and faber's hob-cooktop hybrid is designed on this tradition with new level of performance.Gas flame is fully controlled with a wide heating range and high output.
At Faber, they aim towards a holistic and stylish kitchen experience, where customers are empowered with the superior technology and high-end research that goes into creating each of the products.
They want you to take your pick at the world's leading appliances and solutions that will turn your dream kitchen into a reality.
Price:Price on Request