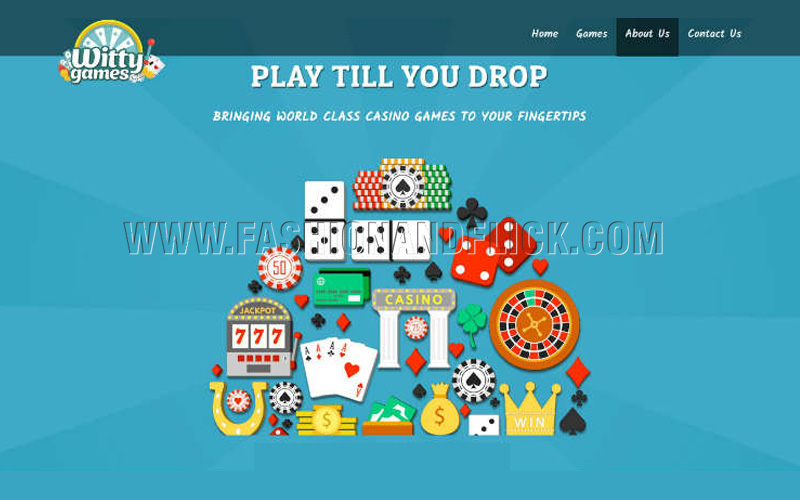 New Delhi, 01 st November 2017: Witty Games, a part of the Head Infotech group, has begun its foray into social gaming with two innovative social casino games In-Between and RummyKing. The games are free to play but also have the option to enhance the gaming experience with in-app purchases. Witty Games aims to deliver an unmatched quirky casino experience on the mobile.
In-Between and RummyKing are freemium games with great introductory deals for in-app purchases.
In-Between is an intuitive 3 card game with a blend of Indian flash. The user needs to make split second decisions on whether to draw the 3 rd card or fold or play for special jackpots. It lends the true feel of playing at a casino table with interchangeable dealers, multiplayer options and private tables with buddies.
RummyKing is a fresh blend of the popular 13 card Indian Rummy with the industry's best user interface. Witty Games has introduced special tactical powers that players can deploy during gameplay. Users compete against other live users across the worldand are constantly challengedtocompete by unlocking achievements across leagues and levels.
Advanced game design, easy gameplay, fun animated gifts and witty chat messages combine to ensure that Witty Games delivers a distinct user experience among other games in this genre.
"We are excited to foray into a new vertical through Witty Games. While RummyKing is an upgrade to the various free play rummy games in the market, In-Between is a game that we conceptualized and customized in-house which reinforces our belief that there is plenty of room for innovation in this space. Witty Games will continue to innovate and build localized Indian games that will be launched soon" said an upbeat Deepak Gullapalli, CEO, Head Infotech India Private Limited, Witty Games India's parent company.