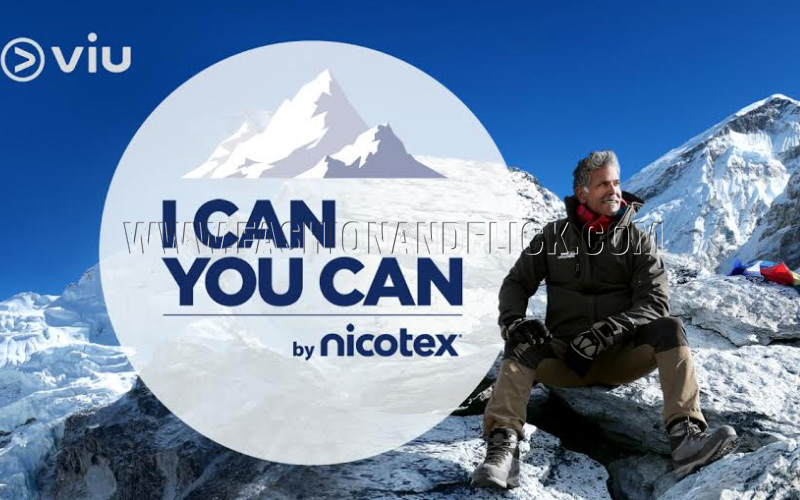 December 2017: Viu, the premium video on demand platform by Vuclip and PCCW has geared up to present its first adventure reality show 'I Can You Can' in partnership with Nicotex. The show is produced by BBC, India. The six-episode series is set to go live on Sunday, December 17, 2017 at 7:00 pm IST and will be telecast every Sunday. It will be available on Viu and will be televised as a simulcast on National Geographic.
Hosted by actor, model, and athlete Milind Soman, the series will showcase a journey of six people, including three who want to quit smoking and three who have already succeeded in quitting. The interesting part of the journey is the interaction between the smokers and the ones who have quit and their efforts to not just conquer the Everest Base Camp, but also their own "personal Everests."
Milind Soman who has time and again raised the bar for fitness and health, while commenting on associating with the show as the host said, "Hosting 'I Can, You Can' was an exhilarating experience for me. We shot some breathtaking sequences in the unexplored terrains on our way to the Everest Camp. I have been a chain-smoker in the past and I could relate to what the contestants of the show have been through. I think when something is so easily accessible and addictive, it just makes it tougher to put a stop to it. I hope with this show, viewers will realize how important a healthy lifestyle is and be encouraged to kick the butt."
With an engaging and contemporary format of an adventure series this weekly show aims at reaching out to millennials and hopes for each to conquer their own Everest.