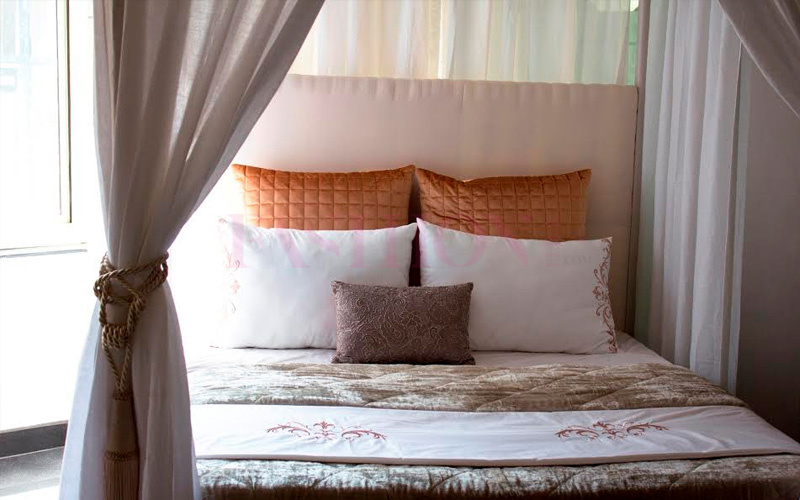 Despite the rising temperature in Delhi people want nothing else but coolness. It often starts with the space you interact with the most, your home.
Building on that, It's time of the year where the trees are bright, birds are chirping and all you want to do is to hide in your home away from scorching heat. Everything needs to be looked at from the bedding to the towel sets, the plush pillows to the home fragrance that lingers in the air.
Keeping in mind the tranquility of design, along with the interior here are a few trends to look out for Monika Kamal from Siddharth by MKC, a renowned Interior Designer shares a few tips: –
Floral – Play with pretty spring hues and the timeless floral's entwined with the delicate bells that will do nothing but lift up the ambiance of your home to keep it cool with just the hint of luxury, elegance, and quality.
Comfort – After the long tiring day at work, no one would want to leave their personal space lazing around in well air conditioned rooms, It will be infinitely better if the bedcovers feature beautiful embroidery at carefully selected places to ensure comfort. Fabrics must be subtle so that gives luxurious look and feel with weaves so smooth and supple.
Color – With much of heaviness in the weather, your home definitely needs the lighter tone of furniture for you to relax. Take it a step further by painting pale shades on some walls to give your home an elite style statement and rich look.
Aroma – Finally, to encapsulate the essence of your life, place aroma diffusers in the bathroom and your room for effortless infuse of fragrance that can linger with the most ethereal touch and keep afresh.
The list of must haves for your home is long, so visit www.siddharthbymkc.com and get closer to turning your house into a home.
Home Decor Tips by Monika Kamal, Interior Designer & Founder, Siddharth by MKC