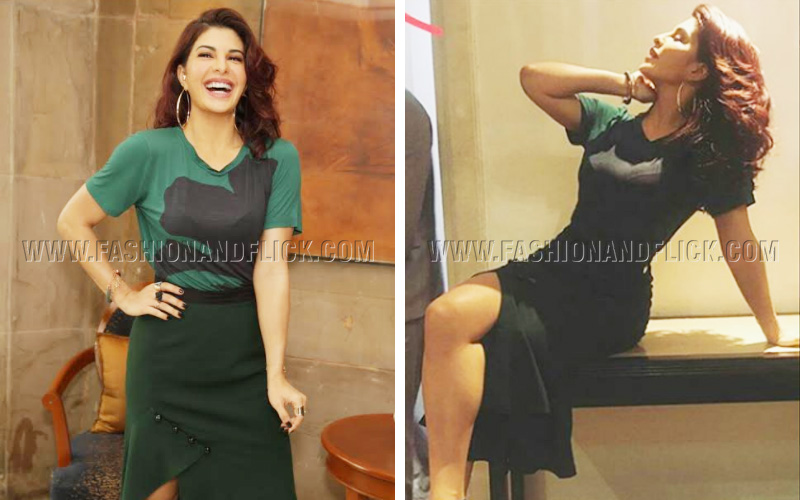 Jacqueline is looking absolute sassy in an emerald green outfit which she opted for her recent promotions of A Gentleman: Sundar, Susheel, Risky' in Delhi.
There is no qualm that she is a style mentor, dolling up in all border high on glamour, get-up-to-go, elegance, and minimalism.
Donning in all different and charming looks whenever she is stepping out.
The leading lady paired her black and emerald green top with a ruffled skirt.She concluded the whole look with strappy black heels and big hoop silver earring with volumize curls.
The look was decent and sassy.