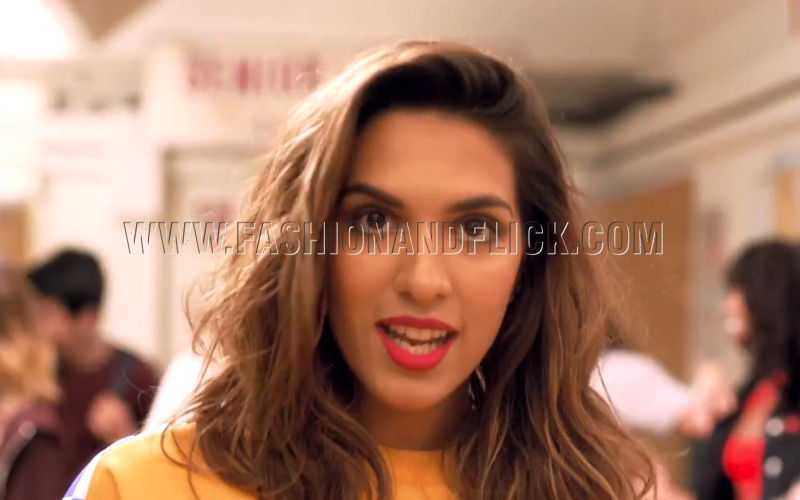 November 2017: 17-year old RIKA, a singer cum songwriter of Indian origin born and brought up in London has set the press/charts on fire across UK and India, with her new English single No Need ft. The Highester. Since its release last month (September 22, 2017), the racy dance-pop number has debuted at No. 82 on the Indian iTunes platform and still moving up- a first for any 17 year old teen solo Brit Asian artist ever! She has already made it to the BBC Asia's Artist of the Week List and the single is featuring in BBC UK Top 10 New and BBC Top 10 for the week, alongside Ed Sheeran and others. The official video has gone on to amass over 500k views since its release!
Born to an Indian father and a Serbian mother, and brought up in Northwest, London, RIKA has infused elements of R&B AND POP into "No Need" creating an infectious positivity and hummability into the track. The songs hook line says it all – "There's no need to be unkind, You got your own life, I've got my own life. Get on with your life and I'll get on with mine".Rising star Rika has enlisted Bristol-based duo, Brunelle, to lend their hand to remix duties for her sensational debut single No Need ft.
Earlier this year, the young singer penned a song 'For Peace In Syria' – a heartfelt track motivated by the violence in Syria towards the children that helped raised funds for UNICEF. Written and performed by Rika the song was aimed at raising awareness and helping the children of Syria. The music video raked up over 900,000 views on YouTube in just a few months and gained huge support from the global Indian and British-Asian community.
In the wake of her heartfelt 'For Peace In Syria' track, RIKA has returned with her incredibly addictive first official single, which is guaranteed to command attention. The new track is an eclectic mosaic of foot-tapping pop beats and piano plunges with "stunningly catchy and impeccable vocal work" from the 17-year old artist, who started writing her own songs at the tender age of 9!
She was recently invited to serenade Miss Serbia 2017 at the official beauty pageant with 'No Need' in Belgrade, and performed at the BBC Diwali festival for an audience of 35000 people.
Gushing praises for her, media in the UK has been appreciating her talent with endorsements like "If RIKA continues with this level of greatness she's gonna be a force to be reckoned with"!
Rising star Rika has enlisted Bristol-based duo, Brunelle, to lend their hand to remix duties for her sensational debut single No Need ft.
Premiered by Rolling Stone India, the burgeoning production duo have provided a club-ready cut of Rika's original, infusing the track with an infectious beat and turning the track into a delicious, dance-pop production that will have electronic music lovers taking to the dancefloor across the globe.
Shane Tremlin and Thomas Foley – best known as Brunelle – have been making a name for themselves over the last year as one of the UK's most exciting new acts. Last year they co-produced Anne Marie's worldwide multi-platinum smash hit singe Alarm, a track that reached #16 in the UK singles chart and #7 in the US. Their recent single Fabric was snapped up by clothing brand giantboohoo.com for their 'Destination 2017' campaign and their latest treatment of No Need is sure to grow their expanding fan base even further.