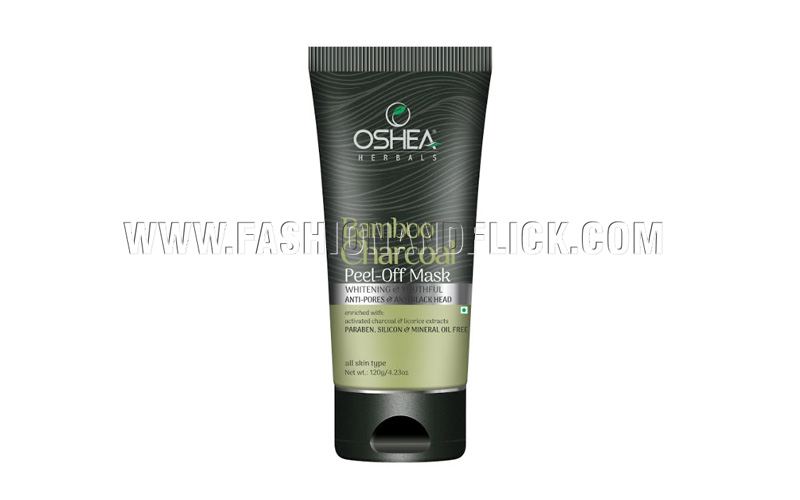 Oshea Herbals considers it as a prime purpose to produce a comprehensive variety of herbal cosmetics of world class with the touch of Vedic Science. They wish to take back people closer to the nature and in this objective they have curated products which are made from naturally derived active ingredients.
Oshea Herbals has introduced its new Bamboo Charcoal Peel-off Mask which has goodness of bamboo and charcoal for you to have indelibly attractive and glowing skin. It makes the skin healthy and radiant which is suitable for all skin types.
It is an Ultra-Pure Peel-off Mask which is Parabean, Preservative, Silicon and Mineral Oil free and is enriched with Activated Charcoal and Licorice Extracts for a stunning and alluring skin. The Oshea Bamboo Charcoal Peel-Off Mask contains glycerine, purified water, chamomile extract and fructose which naturally enhance your beauty quotient.
This Mask is a unique blend of natural actives like Bamboo Charcoal, Extract of Licorice and Extract of Aloe Vera which help in deep cleansing the skin, removing black heads, excessive oil, ageing signs, removes blackheads, cleanses the pores and improves the skin tone to be fairer and brighter.
This Peel-off Mask is integrated in a flip tube which is very tempting at just Rs. 285 for 120 grams. It renews and stocks up the epidermal layer of the skin for it to be radiant. It is available at all retail stores, modern outlets and e-commerce portals. For added convenience and best offers