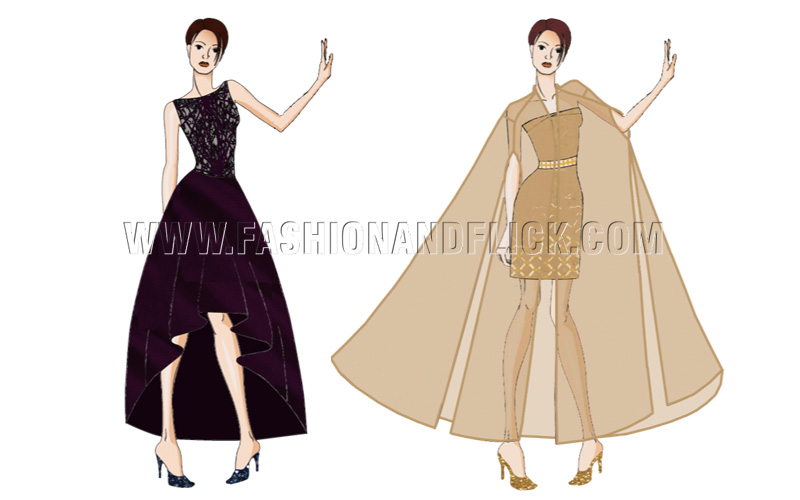 Fashion Label Tisharth by Shivani Jain is all set to present her collection – 'CAGED' – Set Yourself Free on the 11th November at India Fashion Week London 2017.
This collection draws direct influence from nature's colours and patterns translated through a mix of supple fabric & graphic shapes that add on an organic aesthetic.
The compilation has been crafted with silks, satins, organzas and tulles. Colors used are champagne, aubergine, with just the right splashes of cerise Pink that brings out the different facets of the wearer's personality.
The collection presents garments that can be worn alone or can be combined and layered to tell new tales about the women they grace. Through this collection the label wants to give a message to women,' break the cages and set yourself free of all the unreal expectations and just follow what your heart wants.'
Designer Shivani Jain expresses, "I am very happy to be a part of India Fashion Week London 2017. The best thing about CAGED is silhouettes are flowy, clean and feminine with long slits, the caging which shows turmoil has been depicted through different techniques and embroideries. Tisharth assures that each piece will be unique and have a personality of its own"
Event: India Fashion Week London 2017
Designer Label: Tisharth by ​Shivani Jain
Date: Saturday, 11th November 2017
Time: 6:15 pm