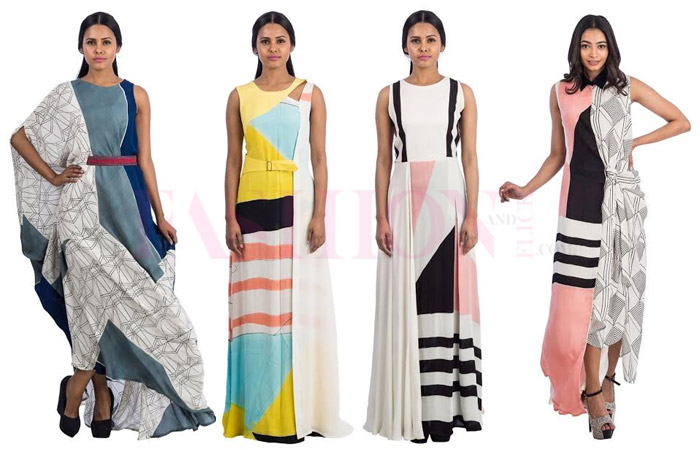 Mumbai, February 2017: Kolkata based Designer Vedika M launches her Spring Summer 2017 collection at her Online Retail Store– www.vedikam.com .
Vedika M's Spring Summer'17 is a combination of brush and block printing techniques based on colour contrast and colour blocking in lively hues.
The brand prides itself in creating exclusive designs, with a fantastic blend of abstract block prints and hand brush strokes in eco friendly colours. The use of varied brush strokes and geometric prints in block colours make the garments unique.
Vedika M is coloring the fashion world, with her whimsical prints and innovative silhouettes. Her collection consists of long dresses, short dresses, statement jackets, flowy skirts and flattering dresses. Every outfit is unique and sets a trend. Contemporary chic and comfort are the highlights of this creation. No matter what age, shape or size, every woman can look for something unique and fun from the brand.
Designer Vedika M says, "I am happy to announce the launch of spring summer line on my online shop. The main focus of our brand is our prints, since they are handcrafted in-house. We believe in a one-design-per-style philosophy keeping each maxi dress, jumpsuit, jackets and stylish tops limited and unique."
No matter what part of India you are from, you can now own a Vedika M's outfit with just a simple click!
The collection starts from 3,000/- onwards