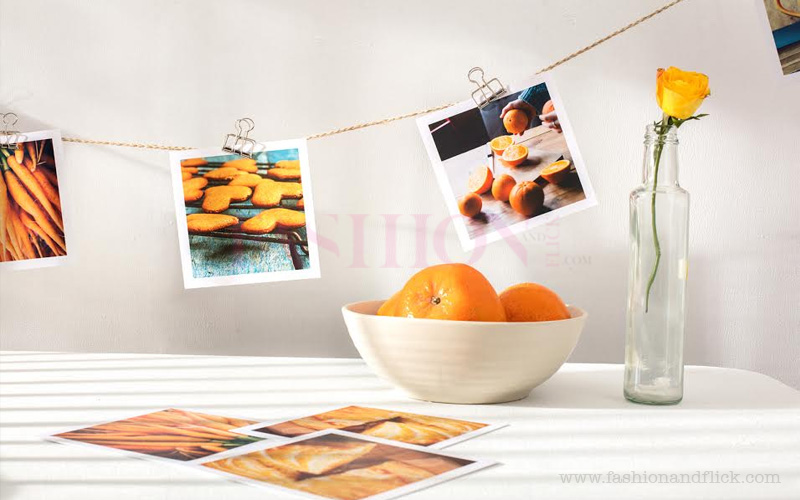 With smartphones being equipped with high-end cameras, clicking pictures has become everybody's favourite hobby. Be it at a birthday party or a vacation, people are eager to click photographs and make the occasion or trip a memorable one. But, often they find themselves in a dilemma, as they are unable to convert their photos into stunning prints or use it as decorative accessories for their home or office. In order to help people turn their moments of magic into something eternal, Canvera, the leading photobook printing brand has launched a new range called 'Yougraphy' that consists of amazing customizable prints, canvases, posters, books, magnetic ropes, wooden photo stands, magnetic hangers, wall safe washi tapes, ropes and clips and calendars.
Yougraphy is for those who love taking pictures for a reason or without a reason, someone who is passionate about photography, someone who has a massive collection of old & new photos. With Yougraphy, selfies, portraits of friends, family, cities, workplace, doodles, etc. can be transformed into attractive prints and can be put up at your own home/workplace or given as a gift to your loved ones.If you are one of those who love capturing beautiful moments and preserving them for life, then Yougraphy is your go-to solution. Yougraphy gives you an opportunity to convert all your happy memories either from your phone, Facebook or Instagram into small or large frame-worthy masterworks.
Mr Ranjit Yadav, Managing Director, Canvera says, "The idea to launch this range is to help people transform their great pictures into beautiful memories, instead of keeping these photos in your hard disk or leaving them in your phone's memory card. Yougraphy has some exciting and quirky collections of offerings that are sure to beautify your home or workplace. With the launch of Yougraphy, we aim to directly connect with consumers. The brand new collection will not only help people preserve their special moments, but make them last forever."
Through this Yougraphy range, one can browse through multiple options as per their need and choose from different types of size, paper quality and pattern. Canvera is the only brand that offers photo prints in three categories; square, landscape and portrait and in three sizes. Customers can choose from glossy, matte or velvet finishes. Print your photos and turn them into fine art canvases, either rolled or mounted. You can also convert your photos or original designs into bright posters that come in two variants; framed and rolled. Canvera also offers Youbooks that come in three categories and in hard and soft cover types. Available in different categories, sizes, patterns and colours, the price of the photo prints starts from Rs 10, while the price of accessories starts from Rs 250.The price of other products on Yougraphy ranges from Rs.120 to Rs. 7,000. All the products are manufactured in Canvera's in-house production Bengaluru facility.