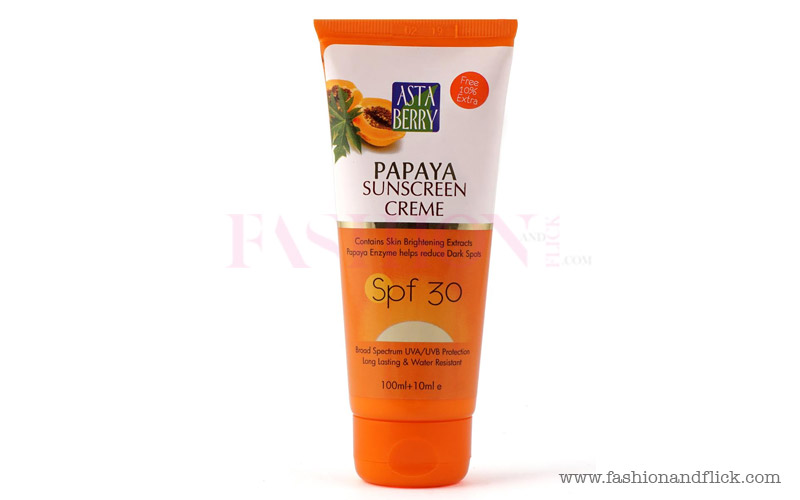 Astaberry Biosciences, leading manufacturer of herbal ayurvedic cosmetics has launched Papaya Sunscreen Crème with SPF 30 which works as a skin brightening formula and heals dark spots and pigmentations.
Added with Papaya as an active ingredient, this Sunscreen Crème shields the skin from harmful UVA and UVB sun rays and reduces the appearance of skin tan, blemishes and freckles. This is an ideal sun screen formulation with long lasting and water resistant formulas and allows your skin to enjoy care free sun exposure. Its fast absorption and non greasy water proof formula ensures a light and radiant skin.
Now enjoy Sun Ride this summer with no tan, no blemished skin with Astaberry Papaya Sunscreen Crème SPF 30 which is available at very reasonable price at Rs. 120/- only for 110 ml with an availability at all major cosmetic and online retail stores across the country.